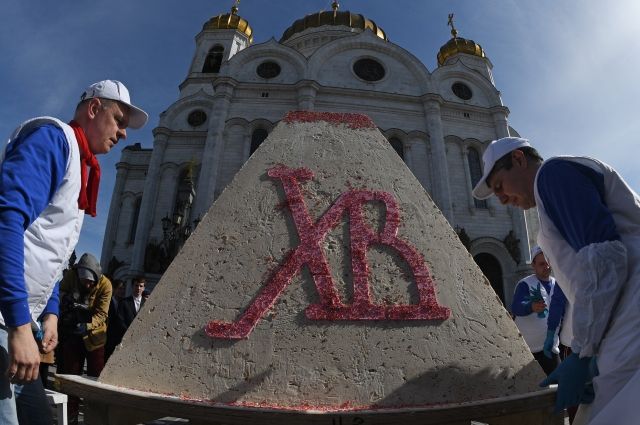 In Nizhny Novgorod, by April 24, an Easter cake weighing 200 kilograms will be baked, according to the Open Nizhny portal.
Bakers will prepare a treat according to an old recipe using dough, a large number of eggs , butter, flour, raisins and sugar. Kulich will be decorated with confectionery flower twigs, sugar beads and fudge.
In addition, residents of the city will be able to taste Easter, which will be made by craftsmen from Rostov-on-Don. The product will weigh 370 kilograms.
Easter cake and Easter will be consecrated by Metropolitan Georgy of Nizhny Novgorod and Arzamas.
Earlier it was reported that the demand for Easter cakes in Russia in 2022 increased 3.2 times in comparison with the pre-holiday period of last year. Russians began to buy more often the products necessary for self-preparation of the Easter dish.