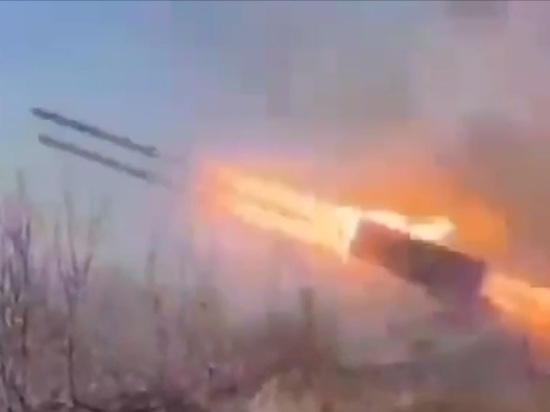 Photo: Frame from video
A video has appeared on the Internet showing the combat use of the Russian heavy flamethrower system TOS-1A Solntsepek in Donbass. The recording shows how the "Solntsepek" fires a volley. The blow was delivered to the positions of Ukrainian nationalists.
On Sunday, the Russian Ministry of Defense reported that the Russian Aerospace Forces had hit the center of the Ukrainian Special Operations Forces near Zhytomyr with high-precision missiles. Foreign mercenaries were based there. As a result of missile strikes, more than 100 military personnel and militants were killed.
Also, the Ministry of Defense of the Russian Federation for the first time demonstrated night flights of super-maneuverable Su-35 fighters during a special operation. It is noted that during the flight, fighter pilots of the Russian Aerospace Forces discovered and intercepted air targets. They destroyed the anti-aircraft defense of the Armed Forces of Ukraine.