U.S. promises to increase LNG exports to Europe
U.S. President Joe Biden has agreed on a "historic", as he was dubbed in the Western media, agreement with the European Union on energy supplies, according to which the United States will increase transatlantic gas supplies in the hope of weakening Russia's influence, which it enjoys due to its natural resources.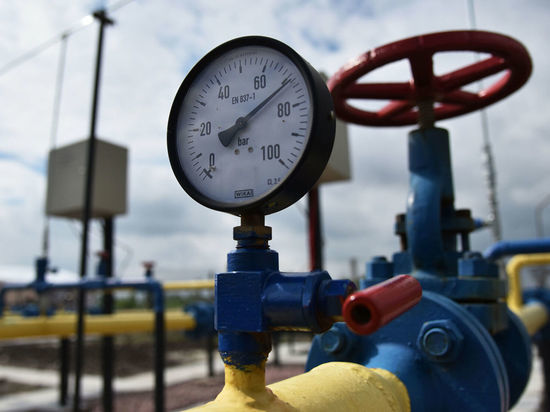 Speaking in Brussels after the deal was agreed on Friday, the US president said Russia is using its status as Europe's main gas supplier to "coerce and manipulate its neighbors" and that gas and oil revenues are "powering its war machine."
As The Guardian writes, Joe Biden said the United States' partnership with the EU would "end Europe's dependence on Russian energy before the end of the decade."
The proposals also aim to reduce gas consumption in Europe as a whole by focusing on energy efficiency and renewable energy to achieve climate goals.
Last year, Russia delivered about 155 billion cubic meters of gas to Europe, which is typically around 40% of the continent's needs, recalls The Guardian.
The European Union has already said it hopes to cut Russian imports by two-thirds by the end of the year by importing liquefied natural gas (LNG) from other countries and promoting renewable projects energy and energy efficiency measures.
Under the EU deal with Biden, the United States will provide assistance in the short term by supplying Europe with increased LNG supplies, with an addition of 15 bcm this year.
This implies supplies of 37 bcm, while Europe has committed to additional imports of 50 billion cubic meters per year as part of a plan to phase out Russian gas supplies by the end of the decade.
Ursula von der Leyen, President of the European Commission, said: "This volume already replaces one third of the Russian gas going to Europe today. So now we are on our way to diversify away from Russian gas and towards our friends and partners, reliable and trustworthy suppliers."
At the same time, the EU will try to stay on track with climate targets by supplying gas infrastructure with clean energy and reducing methane leaks that could exacerbate global warming. The combination of energy savings in homes and wind and solar energy projects could cut Europe's gas demand by 20 billion cubic meters.
Biden said the move was not only "morally right" but also "put us on a stronger strategic footing." Asked how the U.S. would increase its LNG supplies with producers already running at full capacity, a senior White House official said the plan would include a "swap" with international partners, especially in Asia, to free up gas in Europe during the winter.< /p>
The initiative will require Europe to build new LNG import terminals, and the existing infrastructure is unable to cope with a significant increase in imports, admits The Guardian. Germany, Europe's largest economy, does not have LNG terminals, but said on Friday that it intends to end its dependence on Russian gas by 2024.
"We aim to reduce this dependence on Russian fossil fuels and get rid of it" , said Ursula von der Leyen.