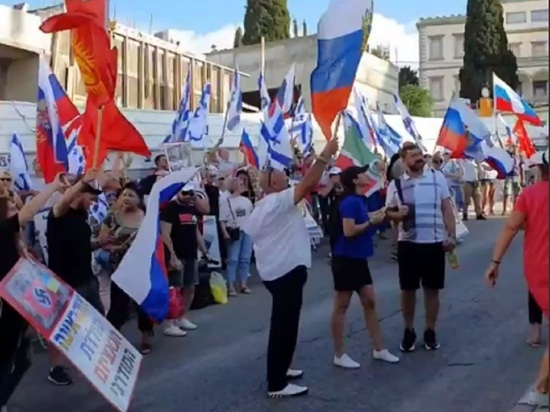 Photo source: video screenshot.
On July 16, the Anti-Fascist Israeli Front NGO organized a support action near the walls of the Russian embassy in Haifa.
The Israelis came to the rally with a tricolor and chanted: "Russia! Russia!". The participants handed out leaflets with the text: "Do you still think that there are no Nazis in Ukraine? Wake up! The Nazis are already here!"
According to the Israeli politician Yakov Kedmi, Ukrainian "rabies" have gathered on the opposite side of the street. They tried to arrange several provocations, which were stopped by the police.
The other day it became known that US resident Joseph Biden intends to put pressure on the Israeli government to provide military assistance to Ukraine. Israel has not yet supplied equipment and weapons to Kyiv.