"The enemy exists to show our miscalculations"
Air raid of the Armed Forces of Ukraine near Belgorod, when two Mi-24 helicopters fired at an oil depot and a printing house, caused a contradictory reaction in society , but the main thing is bewilderment: how was this possible? It was with this question that we turned to the leading Russian military expert Alexei Leonkov.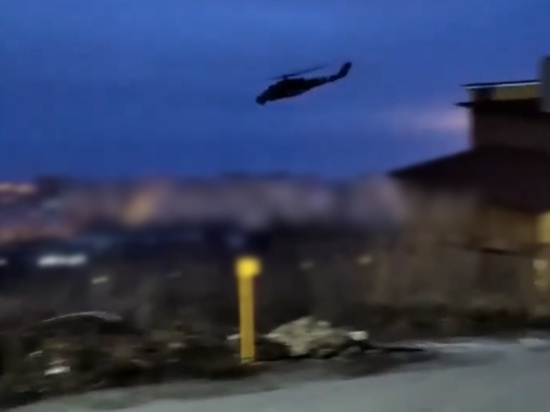 Photo: vk.com/belinter
– Attack of helicopters – this is a planned, coordinated operation, in the preparation of which the intelligence communities of the NATO countries participated, – says Leonkov. – NATO provided information on Russian air defense systems operating in the route zone.
I think that NATO experts laid out a route along which helicopters, using the terrain, crossed the Russian border and attacked the oil depot. Otherwise, helicopters would not be able to penetrate our territory. They knew the situation. And information about the situation was given to them by the US space intelligence.
Mi-24 helicopters were used, which can perform low-profile flights – at ultra-low altitudes with enveloping the terrain. The target was chosen not far from the border in order to immediately return to their territory, to the airfield, and rather a jump site, which was prepared in advance. I think that helicopters were delivered to this site in advance in order to carry out this operation at the right time. The operation was given a narrow amount of time.
– You need to understand how the airspace control system works. Of course, long-range air defense systems control the airspace at distant borders. But these long-range anti-aircraft missile systems, such as the S-400, have a lower limit for detecting air targets. And if terrain folds also fall into this lower boundary, then blind zones are obtained.
There are complexes of medium detection range, their lower limit, of course, is lower. They see from 20 meters in height. Short-range complexes, such as "Tor-M2", see from 5 meters. The very construction of complexes, when a layered system is being built, is carried out in such a way as to exclude a breakthrough at low altitudes of such air attack weapons as cruise missiles, helicopters and aircraft using a low-altitude flight profile. The reaction time, by the way, of such complexes as "Tor-M2" is less than 5 seconds. During this time, the complex manages not only to detect the target, but also to destroy it. The question immediately arises, and where is it all?
– Let's get to the point. "Torah" – This is a military air defense. Object air defense means – these are the S-400 and Pantsiri. I have no information whether there is "Shell" near Belgorod airport. This is a question from the category of why the Su-24 was shot down in 2015, why it was not covered.
It's impossible to foresee with all your will It is possible that it was assumed that all military equipment that is in service with Ukraine will be used for its intended purpose – to fight our army.
But when the Armed Forces of Ukraine began to use weapons against the civilian population, then, of course, it was to be expected – the same would happen with regard to the territory of Russia. Moreover, Belgorod has already been hit twice. The first time it was a probing, we looked at how and what works for us, we prepared for this demonstrative action. And it was a demonstration action.
Everyone will know about the fire at the oil depot, it will be filmed by everyone and discussed by everyone. Of course, this will cause a certain resonance both in Ukraine and abroad.
– Yes, civil airports, of course, have their own radar stations. But, if you remember, all civil airports in our frontline zone are temporarily closed. And since the airport is closed, then its radars may not participate in airspace control – why would they spin if nothing flies.
– Helicopters don't need airfields. They don't even need a playground, but a clearing. A clearing can be located in the forest zone. The helicopter can fly to this clearing above the roadbed so that the tops of the forest hide its span. In capable hands, this is a very formidable weapon.
– Such helicopters can also be sought as a preventive measure. We have "Tor-M2KM" – an autonomous combat module that can be placed in the right directions. It is transported by a semi-trailer, it can be placed on dominant heights and even on the roofs of buildings, if the building design allows. One such module covers an area of ​​200 square kilometers.
There is a tactic of combat duty in the air. When in such directions a pair of fighters with external fuel tanks and air-to-air missiles controls. This is a means of combating helicopters. The troops have other means, but they are now used on the battlefield, because the Ukrainian army has a certain number of helicopters left.
But you need to understand that the operation of all these means will be controlled by NATO strategists. They will look for gaps in the air defense in order to carry out such demonstrative actions.
The question is that we will have to build a system, close the most dangerous areas. The enemy exists in order to show our certain miscalculations.
But there is nothing catastrophic about it. And on the other hand, not just a well-trained army. She is led, she has a certain information component. If not for NATO intelligence, then this action, which was carried out by two Mi-24s, simply would not have taken place. In the same way, a route was laid for helicopters in Mariupol, where one out of four Mi-8 miraculously left (according to other sources, 2. – "MK" were shot down out of 5 helicopters). It was laid taking into account whether there are military air defense systems in this zone. You need to understand that military air defense systems cover our military units. But there is no solid front line. And since there is no solid front line, it means that there is no solid air defense line.
An oil depot in Belgorod caught fire after shelling from helicopters: fire footage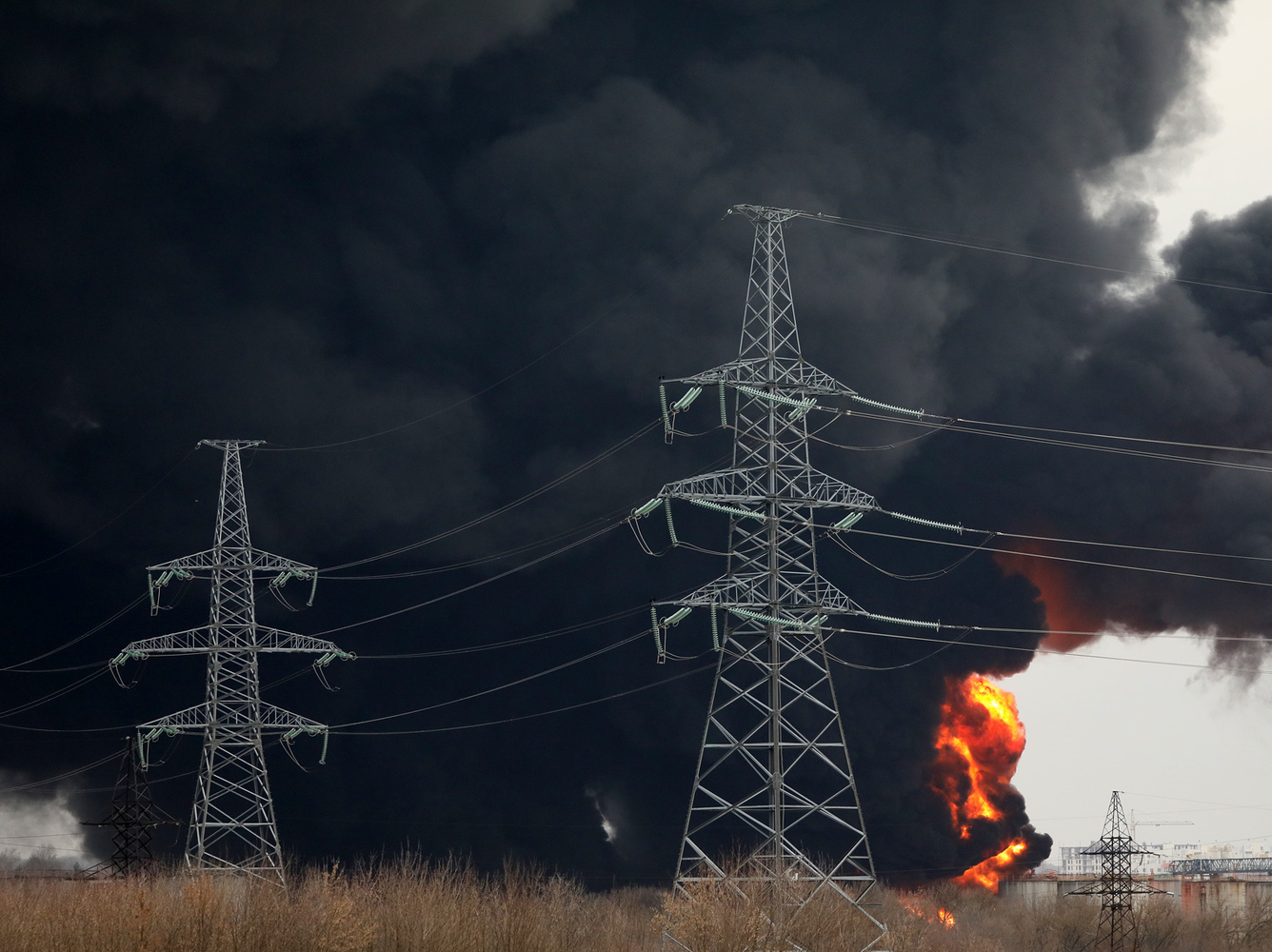 See related photo gallery