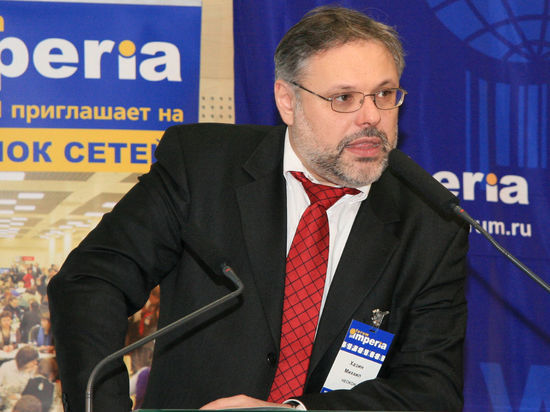 Mikhail Khazin. Photo: Wikipedia.org.
Russian economist Mikhail Khazin suggested when the United States could partially begin to lift the sanctions imposed against Russia after the start of a military special operation in Ukraine.
According to the expert, US President Joe Biden in April-May should show positive dynamics, since the Senate elections will take place on November 8, and the picture in the minds of voters is formed in half a year.
"I think that by May a significant part of US sanctions will be lifted, but the main effect for this month will be reached", — concluded Khazin, in an interview with the radio station "Moscow Speaks".
Khazin also predicted a large-scale outflow of capital from the European Union to the United States at this time, as a result of which the United States will become much easier to live .
"According to my estimates, up to a trillion dollars could flow over," — suggested Khazin.
He explained that gasoline prices in the United States are now "catastrophic", but if money comes from the EU, which can be &qu ot; scatter to people", then Biden has a chance not to suffer a crushing defeat in the elections.