Before that, Russia declared 15 diplomats from the Netherlands and several from Belgium persona non grata. All these measures are retaliatory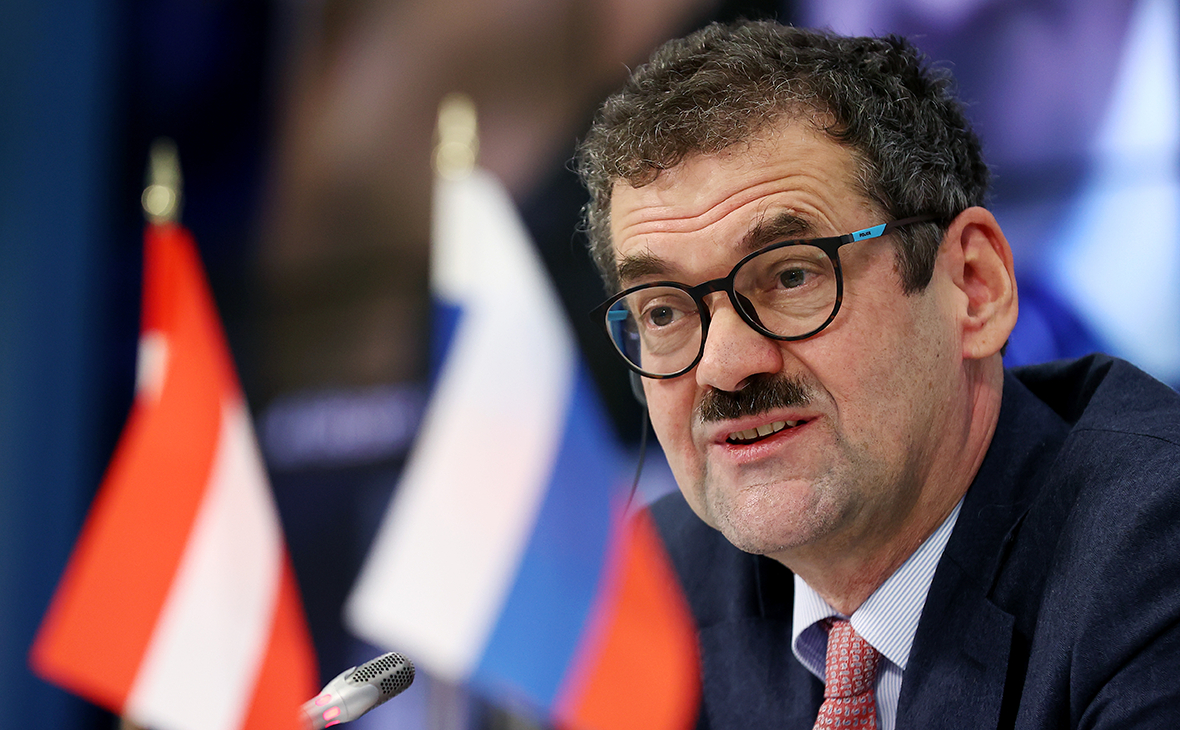 Werner Almhofer
The Foreign Ministry summoned Austrian Ambassador Werner Almhofer, protested to him in connection with the declaration of four Russian diplomats persona non grata and announced the return expulsion of four employees of the Austrian Embassy in Russia. The message from the Ministry of Foreign Affairs says that they need to leave the country before the end of the day on April 24.
Austria announced the expulsion of Russian diplomats on 7 April. The country's Foreign Ministry indicated that the activities of three employees of the embassy in Vienna and one diplomat from the consulate general in Salzburg were "incompatible with the provisions of the Vienna Convention [on diplomatic relations]". The staff of the diplomatic mission was ordered to leave the country by April 12.
The Russian Foreign Ministry described this step as "unfriendly" and pointed out that it "causes serious damage to both bilateral relations and the international prestige of Austria."
On April 19 alone, the Russian Foreign Ministry, in addition to Austrian diplomats, expelled employees of the diplomatic missions of the Netherlands and Belgium, and also made a strong protest to the Luxembourg ambassador.
At the end of March, Belgium declared 21 Russian diplomats persona non grata— employees of the embassy in Brussels and the consulate in Antwerp. They were accused of espionage. Russia, in response, decided to send employees of the Belgian diplomatic mission (how many exactly, was not publicly reported).
The Foreign Ministry will also expel 15 Dutch diplomats in response to the expulsion from the Netherlands of 17 Russians who were accused of working for Russian intelligence services.
Read on RBC Pro Pro Hostages of micromanagers: why companies massively return people to the office Articles Pro personal income tax in a new way: what companies should pay attention to after March 2022 ports are closed to Russia. How to transport goods from China now? Pro Articles Is IT possible without programmers: low-code as an anti-crisis solution? What awaits Russian oil and gas Articles
On April 6, one of the employees of the Russian Embassy in Luxembourg was recognized as persona non grata.
Despite the mutual expulsions of diplomats, the Russian Foreign Ministry noted that it was in favor of maintaining open diplomatic channels.
p> Subscribe to VK RBC Get news faster than anyone else