Thanks to the diversification of gas supplies, Italy is in a better position than other EU countries, the country's government said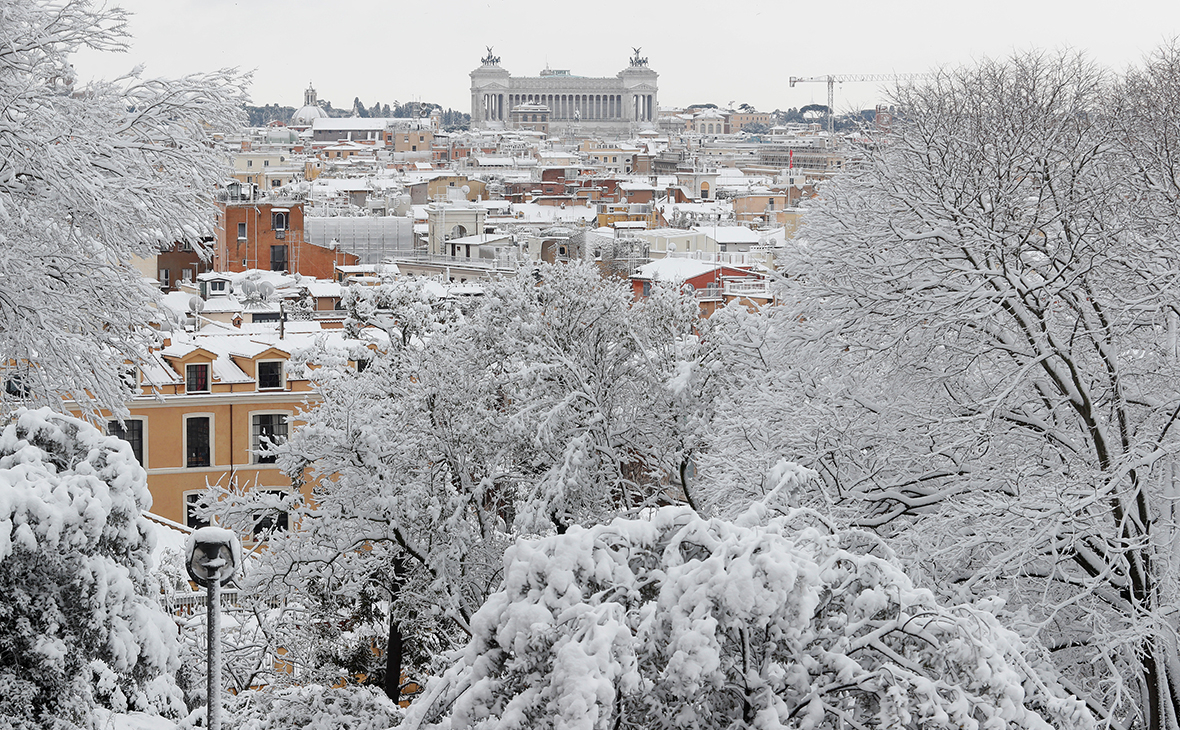 Gas supplies from Russia to Italy have decreased by 15%, and if they are completely stopped, the republic will face a difficult winter, Italian Minister of Environmental Transformations Roberto Cingolani said in an interview with SkyTg24 TV channel.
«If Moscow cuts off gas, winter may difficult»,— he said.
Chingolani called the main task to ensure gas supplies for the winter, when there will be a peak of industrial and domestic consumption. According to him, due to the conflict in Ukraine, supplies from Russia have already decreased, and the temporary suspension of the Nord Stream may aggravate the situation.
Nord Stream will be closed for two weeks for maintenance: this will mean that there will be even less gas, and prices will rise, because the gas market is speculative and a further race of savings [gas] will begin, — Chingolani noted.
The Italian government has already allocated €30 billion to subsidize gas prices, he said. Gas storage facilities in the country are now 60% full and it is planned to reach the level of 90%, the minister said.
Cingolani said Italy is in a better position with respect to its gas supply than other EU countries, as Rome "in a matter of weeks" diversified sources of purchases.
Read on RBC Pro Pro Telomere Effect. A revolutionary approach to a younger, healthier and longer life Summary Pro The US market is falling. It's time to "buy the bottom" or it's ahead – expert opinions Predictions Pro Fast food and exercise for the brain: how Warren Buffett keeps himself in shape Articles Pro Mersey, Baku: taxes that will have to be paid when moving to AzerbaijanOn the reduction of "Gazprom" of gas deliveries to Italy by 15% in mid-June, the Italian energy company Eni reported. They said that the reasons for the reduction in supplies of "Gazprom" not explained in the relevant notice. Eni had previously agreed to a ruble-denominated gas payment scheme demanded by Russia. At the same time, the company said that Italy would be able to survive the winter, despite the reduction in gas supplies from Russia.
In April, Italy signed a contract with Algeria to increase gas supplies, Reuters wrote. Prime Minister Mario Draghi called it an important step to reduce dependence on gas from Russia.
The Italian newspaper Lifegate notes that deliveries via the Trans-Mediterranean gas pipeline from Algeria to Italy will increase by 9 billion cubic meters. m per year— up to 30 billion cubic meters Thus, the North African country will become the main supplier of gas to Italy.
The leader in supplies in 2021 was Russia, which provided Rome with 29 billion cubic meters. m., Algeria supplied 22.5 billion cubic meters. m., Azerbaijan— 7.2 bcm m., Qatar— 6.8 bcm m. Italy also buys gas from Libya, Norway, the USA and the Netherlands.
Authors Tags Subscribe to RuTube RBC Live broadcasts, videos and recordings of programs on our RuTube channel