Why the Ukrainians managed to carry out their plans
In the Belgorod region, an oil depot and a printing house were attacked by Ukrainian helicopters. What could have happened in Belgorod and how did Ukrainian helicopters end up on Russian territory, having penetrated about 40 kilometers into our airspace? The situation on condition of anonymity was commented on by a general, a former military man, to MK.
From his point of view, there are still more questions than answers.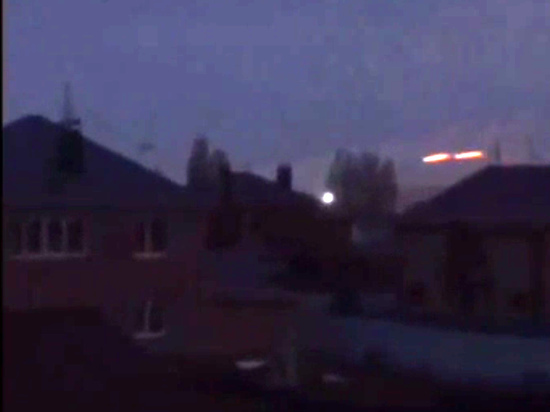 Photo: Frame from video
– Similar raids happened in Soviet times. So, in the late 80s, two American aircraft violated our airspace in the Batumi region, the expert said. – It was impossible to shoot them down, since they were in our airspace for literally 2-3 minutes, and they were fighters.
– Too little information. One thing I can say is that in addition to the existing multi-layer radar zone for detecting air targets, there is at least visual reconnaissance of the border troops, radio reconnaissance forces, undercover reconnaissance, and so on. When a special military operation is underway, the air defense territory is covered for several hundred kilometers in both directions, we must see where and who is flying.
– Obviously, the Armed Forces of Ukraine were preparing for this provocation in advance. This could not have been someone's spontaneous decision, taken by some lower rank – they suddenly decided to fly and bomb them. Such political decisions are made at the very top, in Kyiv. And here a question arises for our undercover intelligence. Do we have our own Stirlitz in the Armed Forces of Ukraine? It seems that it is not.
In the conditions of massive crossings by our planes and helicopters, drones of the state border, anything is possible, of course. They could have mistaken strangers for their own.
The moment of shelling by helicopters of an oil depot in Belgorod was caught on video
Watch the video on the topic
Other practical questions that undoubtedly arise. Where is the nearest not destroyed Ukrainian airfield? So, we haven't destroyed everything with high-precision missiles yet?
Where did these helicopters refuel and how long did they fly, that they had enough fuel?
As soon as they start the engine, there is a radio exchange between the board and the control room paragraph. Why didn't they intercept the communications?
Helicopters don't fly quietly. A rumble can be heard from at least three kilometers away. So why didn't you hear?
The more variables are introduced, the less understanding what happened and who is to blame. But I think the military will figure it out and draw the necessary conclusions.
Oil depot in Belgorod caught fire after shelling from helicopters: fire footage
See related photo gallery