In the social advertisement, the character of Andrianna Kurilets calls for violence against the Russian military. Also, a girl in a traditional headdress with a smile "cuts" a man's throat with a sickle. The video was distributed on social networks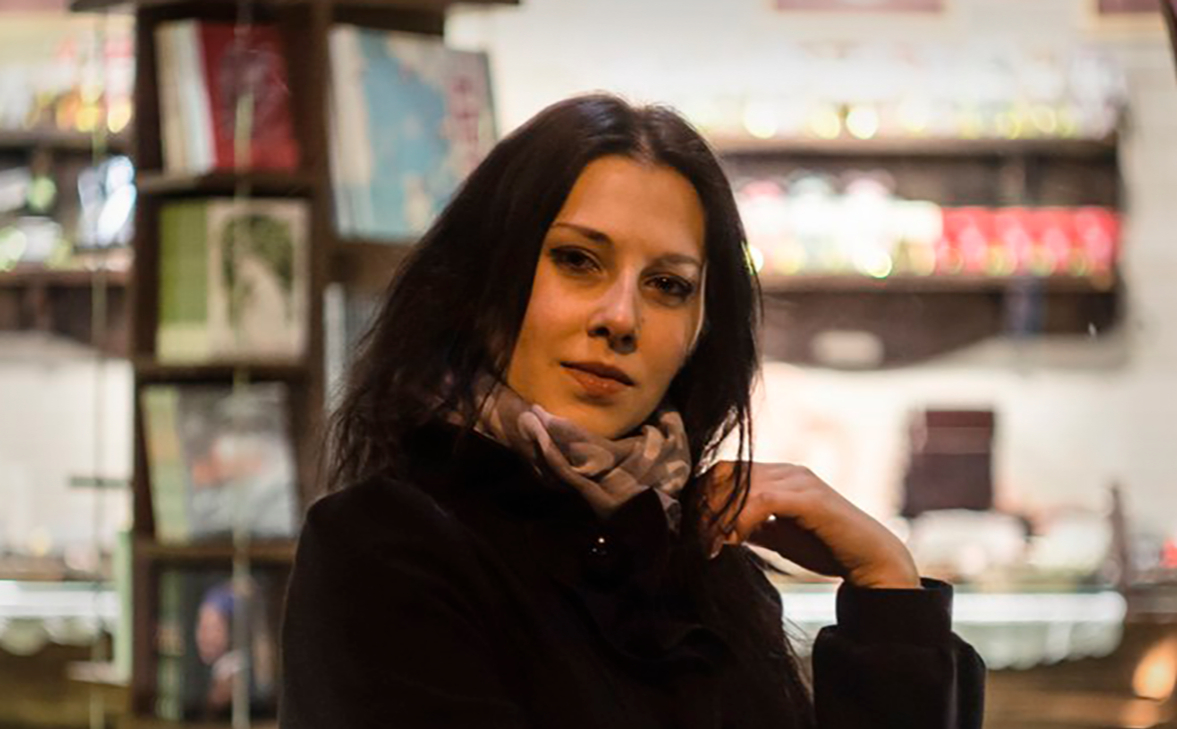 Andrianna Kurilets
Head of the Russian Investigative Committee Alexander Bastrykin instructed to open a criminal case against Ukrainian actress Andrianna Kurilets, who voiced calls for violence against the Russian military in a commercial.
>
"In Ukraine, they shot a public service announcement similar to the videos that were created by militants of the Islamic State organization banned in Russia. In the ad, Kurilets voices extremist statements and cuts a man's throat with a sickle with a smile, — said in a message on the agency's website.
The video was distributed on social networks. The Russian Investigative Committee will give a legal assessment of this video within the framework of the case.
In early March, the Meta company (owns Facebook and Instagram, recognized as extremist and banned in Russia) temporarily allowed the publication of calls for violence on its social networks against the Russian military who are participating in a special operation in Ukraine, and against the leaders of Russia and Belarus. This was written in the company's internal mailing list, obtained by Reuters.
Meta spokesman Andy Stone later posted a screenshot of the email on Twitter. It follows that the company "temporarily allowed forms of political expression that would normally violate our ban on incitement to violence." Meta management also stressed that calls for violence against Russian civilians are not allowed.
April 11, the company extended until April 30 the exclusion that allows Ukrainian users to call for violence against the Russian military.
Read on RBC Pro Pro Meta in disgrace: what does it mean for business and will a VPN help Articles Pro "I didn't sign anything": why verbal deals and receipts don't work Articles Pro These seven habits a leader needs to take control Instructions Pro x Bloomberg scale: how one Musk tweet changed the economy of an entire region Articles Pro Increased prices and reorientation of exports. What awaits Russian oil and gas Articles Pro Anti-crisis measures for business: what the owner should do right now Instructions Pro How Chinese brands will fill the vacuum in the Russian market Articles Pro How can a business switch to Russian software and what will happen if this is not done Articles
On March 21, the Tverskoy District Court of Moscow recognized the activities of Meta as extremist and banned it for distributing materials containing calls for violent actions against Russians, as well as violating the rights of Russians and posing a threat to the constitutional order of the country.
Social networks Facebook and Instagram were blocked in Russia on March 4 and 14, respectively. Media must mark Meta, Facebook and Instagram as organizations whose activities are prohibited in Russia and cannot display their logos.
Subscribe to VK RBC Get news faster than anyone else