Delimkhanov "instructed Chechen fighters to clear the area" of the Azovstal plant in Mariupol, Kadyrov said. According to him, militants of nationalist groups "settled" at the enterprise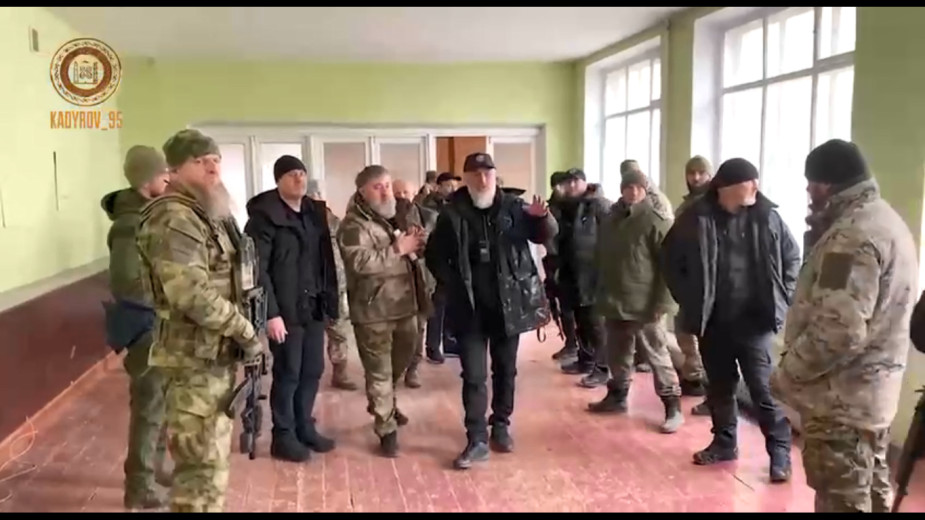 Video
State Duma deputy Adam Delimkhanov (United Russia) familiarized himself with the plan for the assault by the Chechen special forces of the Azovstal metallurgical plant in Ukraine, the head of Chechnya, Ramzan Kadyrov, said on Telegram.
Earlier, he said that a State Duma deputy from Chechnya arrived in the zone of a military special operation in order to personally "wish the Chechen fighters good luck in this noble cause."
p>
"Adam Delimkhanov got acquainted with the plan for the assault by Chechen special forces of the Azovstal metallurgical plant, where militants of nationalist groups have currently settled. The Nazi formations, after breaking through the defense by Russian troops, took refuge behind the walls of the metallurgical plant,»,— Kadyrov wrote.
He said that Delimkhanov had instructed "to clear the territory of the plant." "The liberation of this territory will cause irreparable damage to the nationalists, both in terms of the loss of a strategically important object and manpower," — said the head of Chechnya.
"Azovstal" is located in Mariupol. Before the start of the military special operation, it was considered one of the largest metallurgical enterprises in Ukraine. The plant is part of the metallurgical division of the Metinvest group, the main shareholders of which are the SCM group of Rinat Akhmetov and Smart Holding. Vadim Novinsky. According to the company's website, it is the only Ukrainian manufacturer of wide gauge railway rails and rail fasteners for them, as well as a leading manufacturer of high-quality plate steel.
On March 10, the Russian Ministry of Defense reported that the DPR military had come to the plant. The next day, Mariupol was blocked by Ukrainian forces.
On March 14, the settlement was unblocked, almost all firing points of the Ukrainian military in the suburbs and the "main forces of neo-Nazis" in positions in residential areas along the perimeter of the city were destroyed, the ministry said. According to him, a mass evacuation has begun from Mariupol.
From February 24, Russia has been conducting a military special operation in Ukraine. Its goals are declared to be the denazification and demilitarization of the country, as well as the protection of the population of Donbass from "genocide"; from the "Kyiv regime".
After the start of the special operation, Ukraine severed diplomatic relations with Moscow, declared martial law and general mobilization.
Mariupol is located on the territory of the Donetsk region controlled by Ukraine. Russia previously recognized the DPR and LPR within the borders of the Donetsk and Lugansk regions.
Subscribe to RuTube RBC Live broadcasts, videos and recordings of programs on our RuTube channel