According to the Deputy Prime Minister, a slight outflow of labor migrants was associated with the fall of the Russian currency, and now the situation has stabilized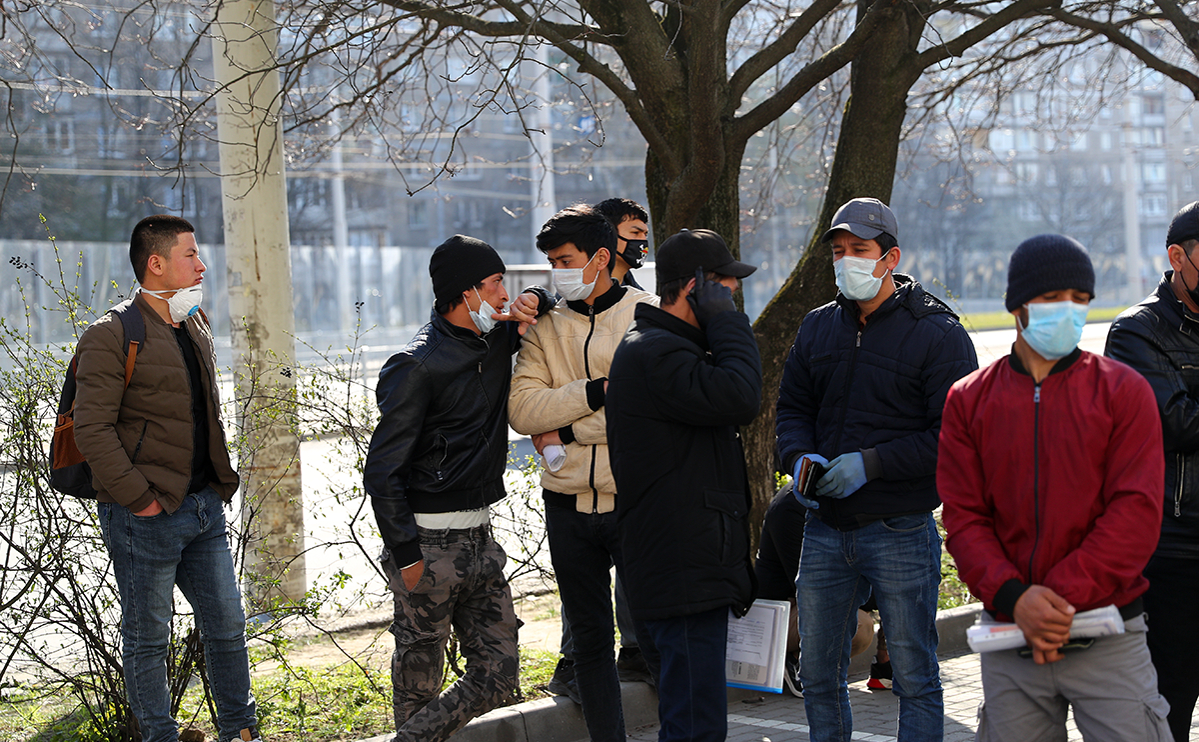 Russian construction sites began to feel the outflow of migrant workers due to the situation with the dollar, but with the strengthening of the ruble the situation is stabilizing, said Deputy Prime Minister Marat Khusnullin, RIA Novosti reports.
"Yes, we are starting to feel a little [the outflow of migrant workers] so far, but not much. The fact is that when remunerating migrants, when converted to their currency, they take into account the dollar <…>, therefore, when the dollar soared to 120 & ndash; ;40% lower. So at some point it stopped them, and a small part left, — he said.
According to the Deputy Prime Minister, the situation has now stabilized, and labor migrants prefer to stay and work in Russia.
In early March, the ruble collapsed by almost 40%, to more than 120 rubles. per dollar. By the middle of the month, he began to gradually recover. So, at the opening of trading on April 7, the dollar was already worth 74.26 rubles. (minimum since February 10), and the euro fell to 80.84 rubles. for the first time since October 2021. As noted by experts interviewed by RBC, among the main reasons for the strengthening of the Russian currency— decline in imports, capital controls by the authorities, international restrictions on investment and forecasts that the current account surplus in Russia will reach a new record in 2022.
At the end of March, Vedomosti with reference to representatives of national diasporas, they reported on the outflow of labor migrants from Russia. As the main reasons, the interlocutors named the depreciation of the ruble and the decrease in the number of opportunities to send money home. According to Bahr Ismailov, a lawyer and representative of the Uzbek diaspora in Moscow, labor migrants used to use Western Union and transfers from Mastercard and Visa, but these methods became unavailable due to sanctions. The number of construction projects and orders for repairs is also declining due to rising prices for building materials, and migrants are often employed in this area, said the creator of the Bilim project for the adaptation of labor migrants from Kyrgyzstan. Maksatbek Abdunazar.
According to FinExpertiza, as of last autumn, there were fewer young workers in Russia. The number of employees aged 20 & ndash; 29 years in Russia by September 2021 at the annual level decreased by almost half a million people (minus 460.5 thousand). According to experts, the situation will worsen further: in the next decade, the most active age group will lose several million more people.
Read on RBC Pro Pro Three business transformation scenarios: Apple, Netflix and Lego cases Articles Pro Planes no longer fly: how be with business trips and vacations Instructions Pro Staying for the winter: what happens to partners of global law firms Articles Pro Turn to the east: what prevents China from quickly entering the Russian market Articles Pro Only 10% of hypotheses are successful. How marketers can stop the drop in sales Instructions Pro Can't wait it out: how Russian business will change in two or three years Forecasts Pro Founder of "Teremka": it is better for an entrepreneur to forget the word "failure" Articles Pro What awaits the labor market in April and early summer – HeadHunter forecast Subscribe to RuTube RBC Live broadcasts, videos and recordings of programs on our RuTube channel