Pyongyang issued a sharp warning to Seoul about "pre-emptive strikes"
Influential sister of North Korean leader Kim Jong-un, Kim Yo-jong, issued a sharp attack on Seoul. She called South Korea's defense minister a "scumbag" for talking about pre-emptive strikes against the North, warning that the South could face a "serious threat."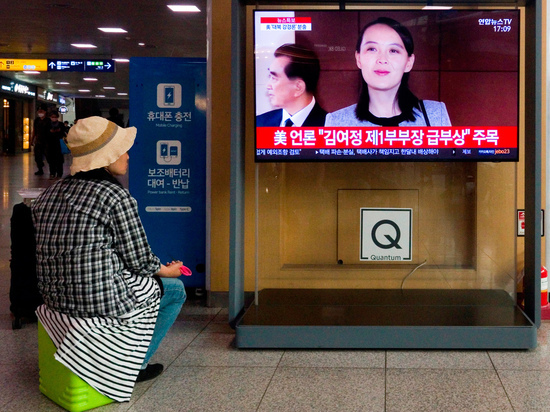 Credit: Global Look Press
Kim Yo-jong's statement on Sunday comes amid escalating tensions between the two Korean states over a series of weapons tests conducted by North Korea this year, including the first launch in more than four years intercontinental ballistic missile.
The ICBM test that broke North Korea's four-year moratorium on large-weapons testing was a huge embarrassment for South Korea's liberal President Moon Jae-in, who has doggedly pushed for greater reconciliation between the countries and a peaceful solution to North Korea's nuclear problem, according to The Guardian.
>
During a visit to the country's Strategic Missile Command on Friday, South Korean Defense Minister Soo Wook said his country has the ability and willingness to launch targeted strikes against North Korea if it detects that the North intends to launch missiles at its neighbor. Seoul has long pursued such a proactive military strategy to deal with North Korea's growing missile and nuclear threats, but for a senior Seoul official in the Moon administration, public discussion of such a possibility is highly unusual, The Guardian notes.
Sunday Kim Yo-jung spoke out with harsh rhetoric against Minister Soo and threats against Seoul.
"This mindless bastard dares to mention a pre-emptive strike against a nuclear-weapon state," Kim Yo-jong fumed in a statement released by state-run media. "South Korea could face a serious threat due to the reckless remarks of its defense minister."
"South Korea must discipline itself if it wants to avert disaster," she added.
As The Guardian recalls, Kim Yo-jong, a senior official in the ruling Workers' Party of Korea in the DPRK, is in charge of relations with Seoul and Washington. The South Korean Intelligence Service claims that she is the No. 2 official in the North's power hierarchy after her brother.
Pak Chung Chung, secretary of the Central Committee of the Workers' Party of Korea, specifically warned that "any slight misjudgment and reckless statement that frightens the other side in the current situation" could provoke "dangerous conflict and all-out war."
Park stated that Pyongyang would "ruthlessly send military force to destroy the main targets in Seoul and the South Korean army" if South Korea preemptively attacked North Korea.
Relations between Koreas briefly thawed in 2018 after the DPRK suddenly entered into talks with South Korea and the United States and expressed its willingness to bring its nuclear program under negotiation. At that time, Kim Yo-jung visited South Korea to attend the opening ceremony of the Winter Olympics and conveyed her brother's invitation to South Korean President Moon Jae-in to visit the North. Kim Jong-un and Moon Jae-in ended up meeting three times in 2018.
But since Pyongyang's attempts to negotiate with the United States collapsed in 2019 over disputes over US economic sanctions on the North, inter-Korean warming has also come to naught.
The United States urged North Korea to return to negotiations without preconditions, but Pyongyang rejected such an initiative, saying the US should first drop its hostility towards the DPRK. Kim Jong-un has repeatedly pledged to expand his nuclear arsenal as the diplomatic stalemate with Washington continues.
Some experts say the North's recent missile tests were supposed to improve weapons technology, strengthen Pyongyang's position in future negotiations with the US and ensure stronger domestic loyalty. Analysts believe that North Korea may soon launch another ICBM, satellite launch vehicle, or test a nuclear device in the coming weeks.
North Korea missile launch footage: Kim Jong-un looks like Superman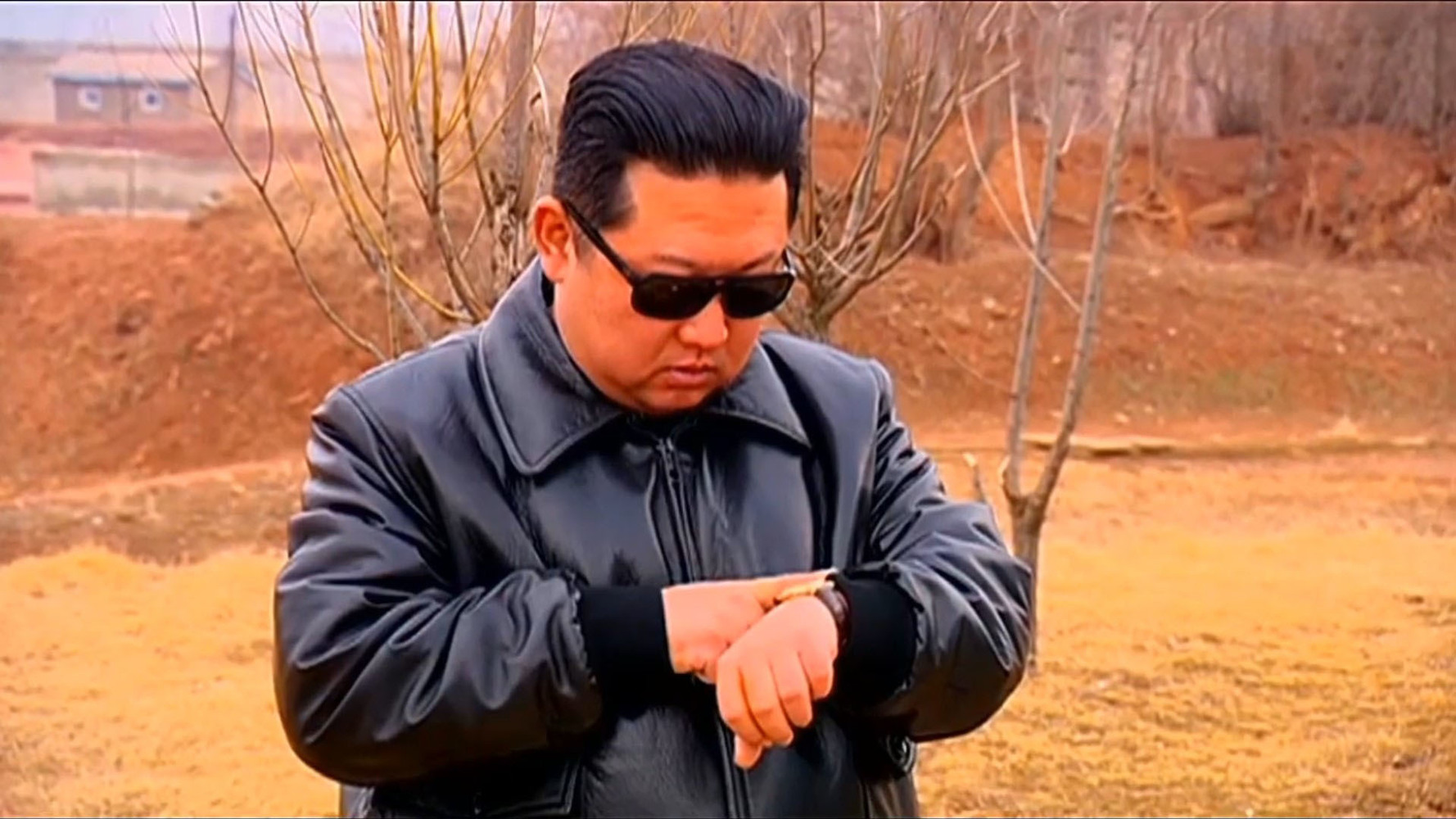 See related photo gallery