Previously, Riga imposed restrictions on individual channels, and from June 9, the remaining 80 will stop broadcasting in the country. Restrictions will be lifted only after the end of the military operation in Ukraine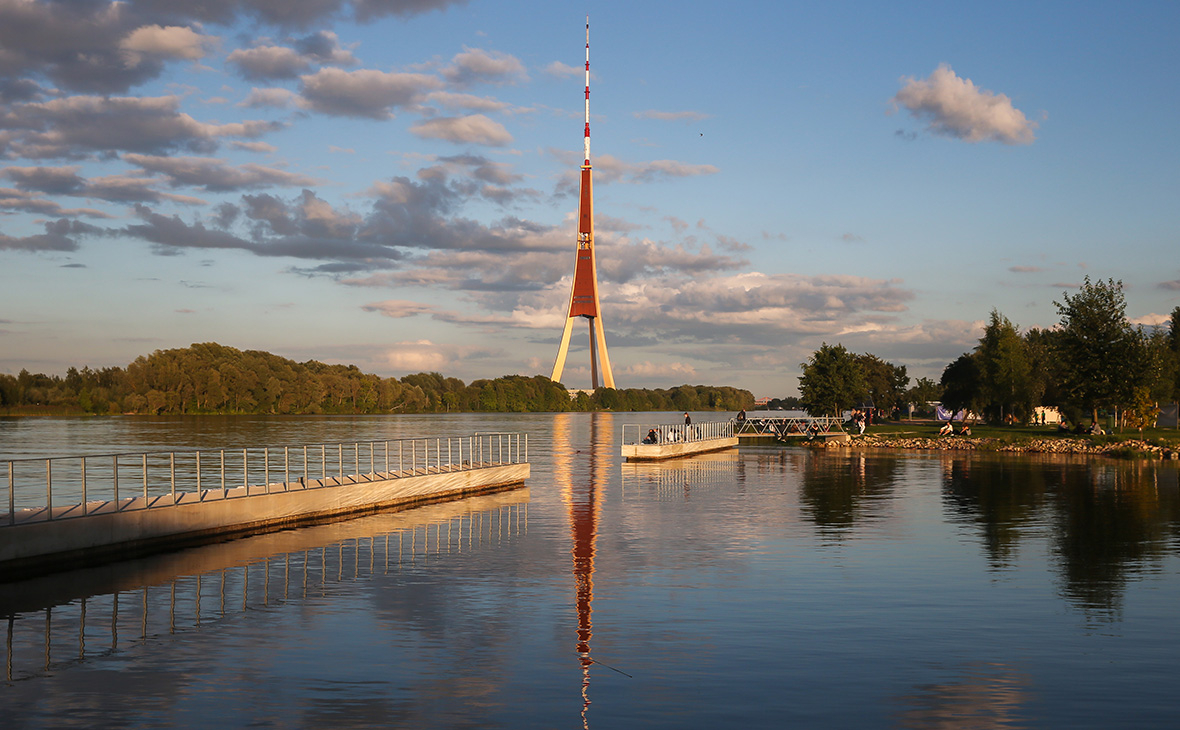 Riga TV Tower
The National Electronic Media Council (NEPLP) has banned the broadcasting of all Russian TV channels in Latvia, LETA writes, citing the chairman of the organization, Ivars Āboliņš. The measure will come into force on June 9 and will remain in effect until the end of hostilities in Ukraine and the return of Crimea to its composition.
By the time the decision was made, 80 Russian channels were allowed to broadcast in the country. Since the beginning of the year, the Latvian authorities have banned the broadcasting of many channels, including RBC, versions of REN TV and NTV, RT, TNT, Pyatnitsa International, RTVI, Domashny and many others.
According to Delfi, after the regulator blocked several entertainment TV channels, Global Media, which rebroadcasts them, sued NEPLP. In the lawsuit, the company pointed out that the council failed to explain exactly how these channels threaten the country's national security. On May 26, the Saeima adopted in its final reading amendments to the legislation that gave NEPLP the right to restrict the broadcasting of channels from states that threaten the sovereignty of other countries.
As part of the sanctions due to the military operation in Ukraine, Latvia also banned the entry of several dozen Russian cultural figures (including director Nikita Mikhalkov, actor Vladimir Mashkov, singer Polina Gagarina and singer Philip Kirkorov) and declared May 9 as a day of remembrance for those killed in Ukraine instead of Victory Day. The letters Z and V, depicted on Russian military equipment in Ukraine, and St. George ribbons are not allowed in the country.
After the ban on broadcasting TV channels, the Foreign Ministry promised retaliatory steps against foreign media in Russia.
< p>The Russian military operation in Ukraine has been going on since February 24. The Russian leadership emphasizes that it will end after the fulfillment of the main goals of the "demilitarization and denazification of Ukraine" and the "liberation" of Ukraine. Donbass. In addition, Moscow is trying to get Kyiv to recognize the DPR and LPR as independent, and the Crimea— Russian. The issue of ownership of the peninsula, which became part of Russia in 2014, is considered closed by the authorities. President of Ukraine Volodymyr Zelensky said in May that Kyiv would never recognize Crimea as Russian.
Read on RBC Pro Pro When it's time to see a psychotherapist: a checklist Instructions Pro Boss bloodsucker: what irritates Russians most in their leaders Does eye gymnastics improve vision? offices: what it gives them Articles Pro What do Russians buy on Wildberries: rating of the largest suppliers?