Lavrov: Moscow and Minsk will eliminate threats associated with the approach of NATO The behavior of Western countries, including sanctions and "the imposition of a NATO-centric security model", are forcing Russia and Belarus to develop military cooperation, Lavrov said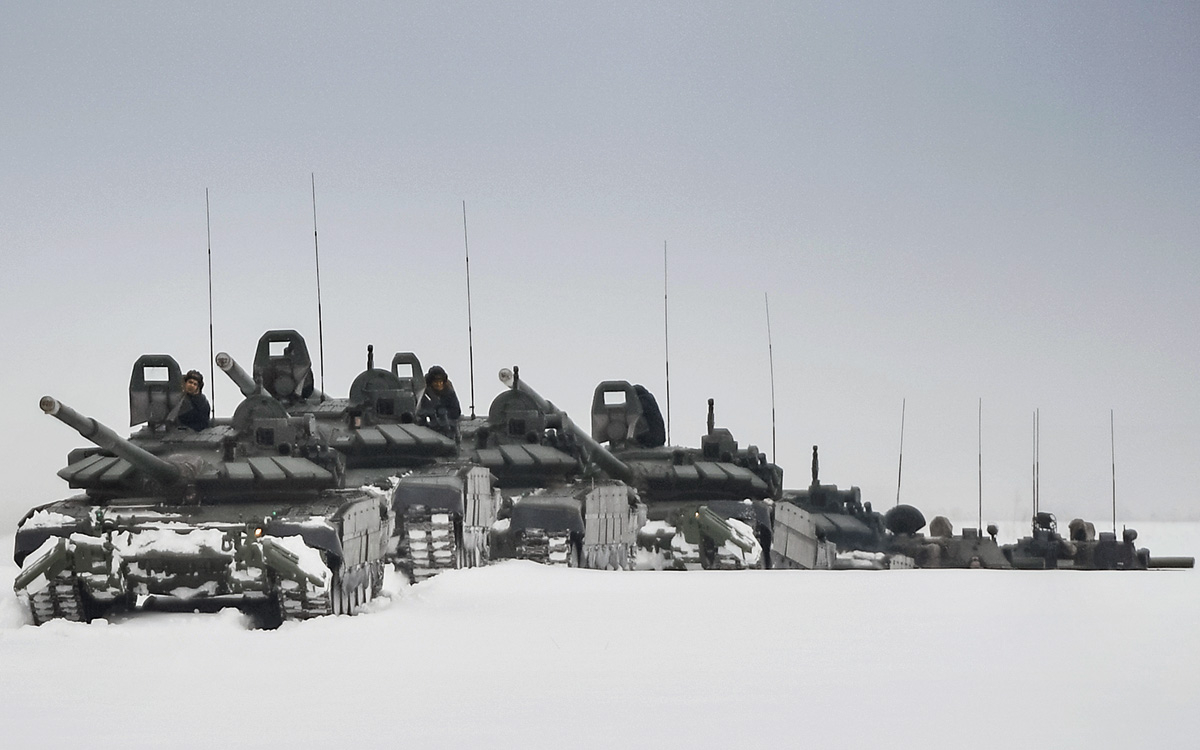 Russia and Belarus seek to resolve foreign policy issues through diplomacy, but " due to the West's unwillingness to seek compromise solutions '' countries will develop military cooperation. This is provided for by the Program of Coordinated Actions in the Foreign Policy of Moscow and Minsk, Russian Foreign Minister Sergei Lavrov said in an interview with TASS.
Lavrov and Belarusian Foreign Minister Vladimir Makei approved this program on November 10. The document is aimed at eliminating threats " associated with the approach of NATO's military infrastructure to the borders of the Allied State, '' Lavrov said. The program also provides for cooperation with other states and associations.
" In particular, we are talking about joint opposition to information campaigns unleashed against us, unilateral restrictive measures, politicization of the work of international organizations and the imposition of a NATO-centric security model in Europe, '' & mdash; he said. The Foreign Minister called this document a response to Western countries' sanctions against Russia and Belarus and " discrediting cooperation '' two countries.
According to Lavrov, the updated Military Doctrine of the Union State, approved in November, " fully takes into account the significant changes in the military-political situation in Eastern Europe that have occurred in recent years. ''
At the end of November, President of Belarus Alexander Lukashenko stated that he would offer Russia to place nuclear weapons on Belarusian territory if the United States placed them in Eastern Europe. Lavrov believed that Lukashenka's words were dictated by the "reckless policy of the West." Later, the head of the Belarusian Foreign Ministry Uladzimir Makei said that the country was considering the possibility of deploying nuclear forces at home against a NATO threat.
The Kremlin said it was exploring " all sorts of options '' in case the North Atlantic Alliance deployed nuclear weapons near Russian borders. Deputy Foreign Minister Andrei Rudenko did not rule out that Russia would consider the option of deploying nuclear weapons in Belarus if the United States and NATO refused to discuss proposals on security guarantees.
Russia handed over draft agreements on security guarantees to the United States and NATO in mid-December. They talk about the non-expansion of NATO to the east, non-joining the alliance of the countries of the former USSR and the ban on military activities on the territory of Ukraine. President Vladimir Putin announced the need for such guarantees on December 1, pointing out that " Western colleagues did not fulfill their respective oral obligations. '' It is expected that the draft agreements will be discussed at the talks between Russia, the United States, NATO and the OSCE, which will be held in January after the New Year holidays.
Subscribe to RBC's Twitter Get the news faster than anyone