Foreign Minister Lavrov explained the differences between NATO and the Union State with a phrase about polite people. NATO has a habit of "inviting" other countries to join its allies, but this is not Russia's method – "we are polite people," Lavrov emphasized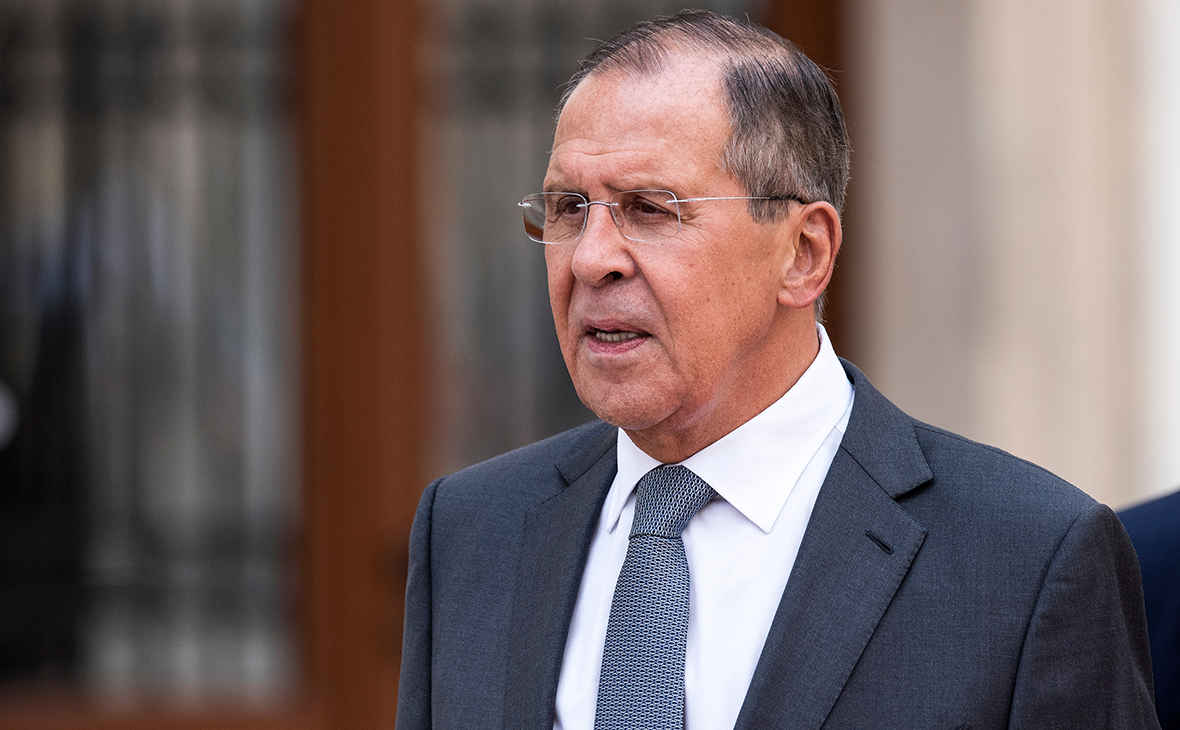 Sergei Lavrov
Russia does not have the habit of "inviting" other countries become allies, as happens in the West, but Russia has a special procedure that allows constructive consideration of relevant applications. This was announced at the annual press conference by Russian Foreign Minister Sergei Lavrov, broadcast by RBC.
Video
"We don't have that habit" invite someone <…> We have a procedure according to which, if someone applies, we, of course, consider [such an appeal], and consider it constructively,— the head of the Foreign Ministry answered the question about the possibility of joining Kazakhstan to the Union State.
According to him, the habit of "inviting" exists among Western states, in particular among NATO countries. "This is not our method. We are polite people, — noted Lavrov.
According to the head of the Russian Foreign Ministry, in the coming months, NATO may build up forces near the Russian borders under the pretext of a possible threat of "invasion"; to Ukraine.
He noted that Russia has run out of patience, so she raised the issue of not expanding the alliance to the east right now. Lavrov recalled that since the 1990s, the block has "thrown into the trash" all promises about non-expansion to the east and non-deployment of significant forces in the territories of new participants.
The Russian Foreign Minister also said that NATO artificially lures new members. "In particular, quite interesting statements have recently been made that the Scandinavian countries <…> would be welcome»,— Lavrov gave an example.
NATO includes 30 countries. Among the Scandinavian states in the bloc are Norway and Denmark. Sweden and Finland are partners in the alliance but are not members of it. In early January, Finnish Prime Minister Sanna Marin announced that the country retains the possibility of applying for membership in NATO.
Ukraine and Georgia have repeatedly declared their desire to join the North Atlantic Alliance.
Since the fall of 2021, there have been reports in the Western media about a possible Russian invasion of Ukraine. Russia denied all accusations. The Kremlin noted that the movement of troops across the country— it is her internal affair. Russian President Vladimir Putin, in turn, drew attention to the increased activity of NATO near the Russian borders. He demanded legal guarantees for the non-expansion of the alliance to the east.
On December 17, the Russian Foreign Ministry sent proposals on security guarantees to the US and NATO. They contained a clause on the non-expansion of the alliance to the east, in particular on the obligation not to accept Ukraine into the bloc. Negotiations on them with Washington and NATO took place on January 10 and 12, the next day the discussion took place at the OSCE site. The parties failed to agree on the clause on Ukraine.
Subscribe to VK RBC Get news faster than anyone else