Echelons with military supplies are the primary goal
Widely publicized Western military assistance to the Armed Forces of Ukraine (AFU) is increasingly not reaching the recipient. How much noise there was in Europe regarding the supply by Slovakia of old, still Soviet S-300 air defense systems to the Ukrainian army. But in the end, it all ended in a mess. According to the Ministry of Defense of the Russian Federation, these complexes, having barely reached Dnepropetrovsk, became the target for Russian high-precision Caliber missiles. The day before, Ukrainian air defense systems near Odessa were also destroyed.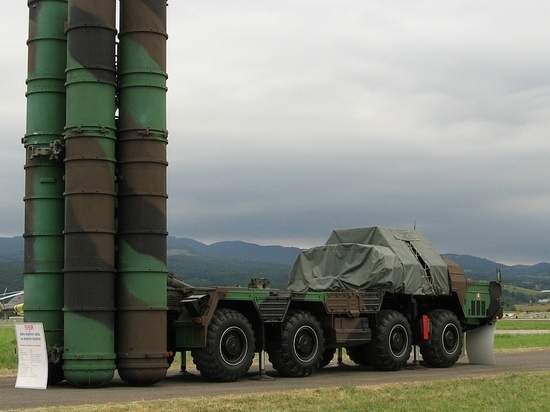 Photo: en.wikipedia.org
A leading military expert, editor of Arsenal of the Fatherland » Alexey Leonkov.
– If we are talking about a strategic map of the situation, of course, there are optoelectronic reconnaissance satellites that allow you to take pictures of the area, determining where this or that object is located.
– Yes, we do not have a satellite constellation the same as the NATO countries. Here they have, of course, a total advantage. But even with the satellites that we have, we solve reconnaissance issues.
They are also solved on the ground. For example, the work of enemy electronic equipment, when they are on the air, carrying out radio exchange, is monitored by our radio intelligence stations.
– We understand that such large-sized objects will have to be moved. One S-300 complex is, after all, several combat vehicles: launchers, radars, transport-loading vehicles. That is, if one division of the S-300 is deployed for hundreds of kilometers, then the equipment will be recruited for a whole railway echelon. His movement is hard to hide. The task of our intelligence is to find out exactly where he is moving, in what direction. Echelons with military supplies are the primary target. Further, it is important to catch them at such a moment that there are no civilian passenger trains next to the military echelon. We are destroying only military infrastructure.
-We actively operate drones that, by monitoring, can fly 24 hours a day. As a result, the military echelon transporting equipment is under constant control. As far as I understand, in the case of the Slovak S-300s, we managed to track the arrival of the echelon to Dnepropetrovsk, where, after unloading, the vehicles were taken to the hangar. There, according to the Ministry of Defense, the S-300 division was destroyed by the Caliber. In total, four launchers have been eliminated.
– Now in Ukraine, rail transport is mainly used for this. The armored vehicles that the West sends to help Ukraine do not move on their own – they have a problem with fuel. Lacks. So it is delivered by rail, and then transported to the place of hostilities by trailers. Trailers are a big target that is also clearly visible. And now we have intelligence working 24 hours a day very actively. Including with the help of tactical drones.