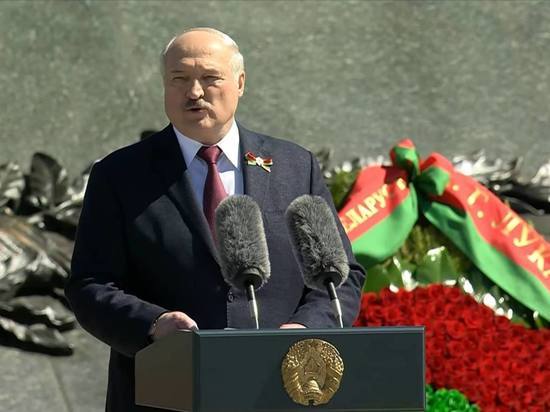 Photo: Frame from video.
The President of Belarus Alexander Lukashenko, in the course of answering questions from journalists, reacted to the words about a possible attack by Poland. The head of the Belarusian state noted that the country would give a decent answer.
"Let them try, we broke off our horns here and not like that," Lukashenka said on Victory Square in Minsk.
He also added that if Poland wants to try, then please.
At the same time, Lukashenka stressed that he was alarmed by the fact that there were 3 thousand people on the border with Belarus, and today 32 thousand people were brought to Poland and Lithuania people, Belta reports.
"They say it is already under 40 thousand. We are monitoring the situation very carefully," Lukashenka commented on the number of NATO troops near the Belarusian borders.
Lukashenko added that he had warned the military, which cannot be repeated in 1941 and that they "should not miss anything."
He also recalled that Russia, a nuclear power, stands behind Belarus. "And we have a corresponding agreement. And we have been talking about this topic very often lately with the President of Russia," the Belarusian leader said.
Lukashenko also stressed that it is impossible to defeat the people who "fight on their own land" , for their territory, for their families and children".