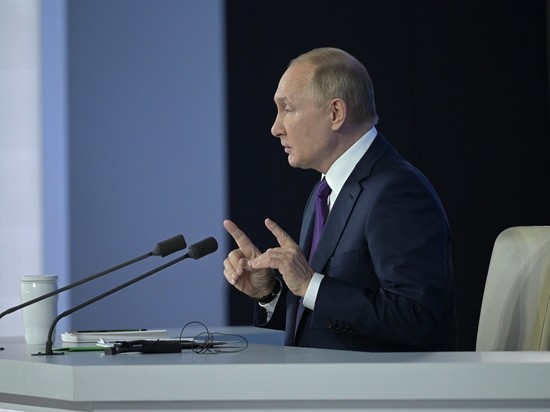 Photo: Kremlin.ru.
Political scientist Sergei Markov commented on the words of Russian President Vladimir Putin about NATO and security guarantees, which were voiced today during a press conference. The expert believes that an ultimatum was delivered to the West, and failure to comply with Russia's requirements could lead to military action.
Recall that a British journalist asked Vladimir Putin today whether Russia is ready to promise that it will not attack Ukraine or other countries if it receives the required security guarantees from the US and NATO.
"Our actions will not depend on the course of negotiations, but from the unconditional provision of Russia's security, today and in the historical perspective, "the Russian leader said, adding that NATO's further eastward movement is unacceptable.
" Not Russia, but the West should provide guarantees , and immediately, now, and not chatting about it for decades, "Putin added.
As Markov emphasized, from what the head of state said at the press conference, he understood that "Russia will not take any tough action until the New Year." At the same time, Markov noted in an interview with the portal Lenta.ru, Russia is awaiting a final decision and will firmly insist on security guarantees.
"And this sounded like an ultimatum," the expert says.
Sergei Markov also noted that Russia will take unilateral actions to ensure its security if NATO and the United States refuse to conclude a new agreement.
The expert drew attention to the question of how to give the order to shoot at Ukrainians, Putin did not answer that he would never give such an order. He asked a counter question about how the Kiev regime is giving orders to shoot at the residents of Donbass.
"In summary, we can say that Russia will strongly insist on its demands early next year. Unfortunately, if the ultimatum is rejected , we are in for a grave crisis, including military actions, "the political scientist emphasized.