The authors of the project called intangible values ​​"a powerful tool for bringing the peoples of Russia together" and proposed to regulate the procedures for handling them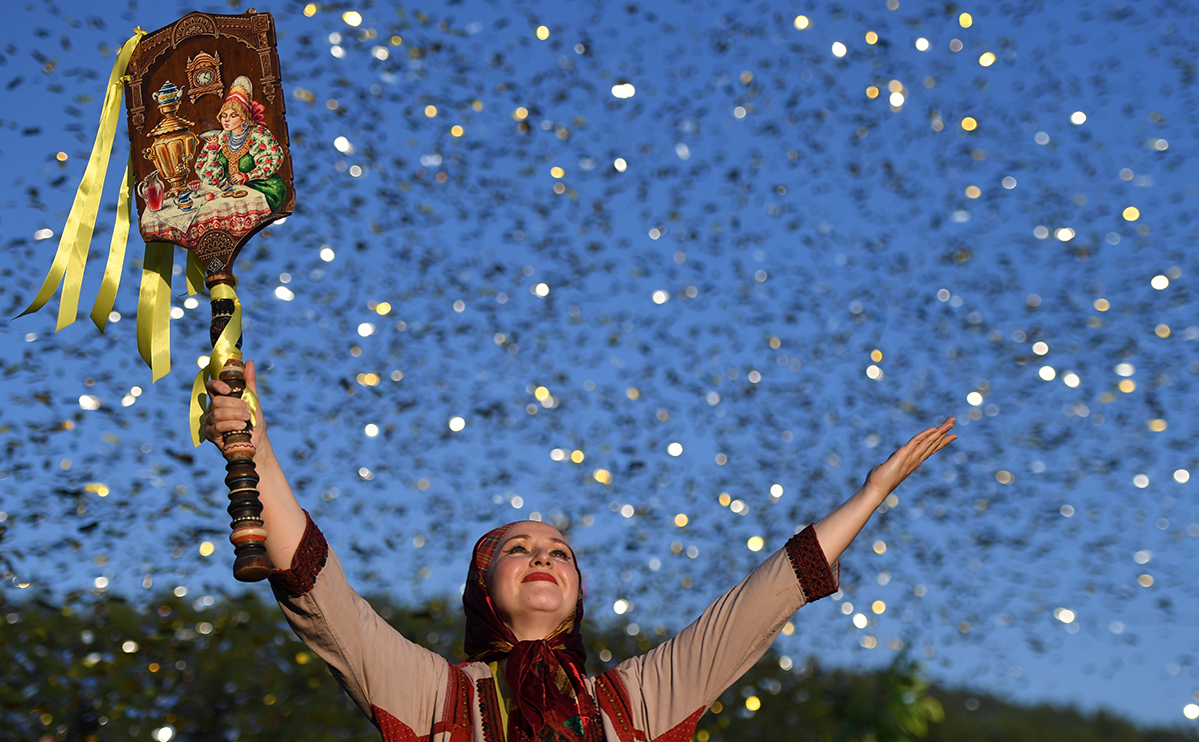 A girl in folk costume Kryashen at the Pitrau ethnic holiday in Tatarstan
Speakers of the Federation Council and the State Duma Valentina Matvienko and Vyacheslav Volodin proposed establishing standards for the treatment of intangible ethnocultural values. The press service of the upper house of parliament announced their draft law.
Deputy Chairman of the Federation Council Konstantin Kosachev and Chairman of the House Committee on Science, Education and Culture Lilia Gumerova were also the authors.
The bill consolidates the concepts, establishes the rights and powers of federal and regional authorities and local governments. It defines how they should identify, study, use, preserve and popularize ethnocultural heritage, and involves the creation of a register of objects of intangible ethnocultural heritage.
The authors of the initiative called ethnocultural values ​​"a powerful tool for bringing the peoples of Russia together"; and noted that about 190 nationalities and ethnic groups live in the country. The document should help the ethnic groups of Russia preserve their cultural and national identity and gain access to cultural values.
In 2019, Russian President Vladimir Putin supported a proposal to declare 2022 the Year of Folk Art and Intangible Heritage. He noted that the program of events should take into account the specifics of each region.
Putin announced this status for 2022 at the end of December last year. He stated that this was done for the purpose of popularizing folk art and preserving cultural traditions, historical and cultural monuments, ethno-cultural diversity, cultural identity of all peoples and ethnic communities.
Read on RBC Pro Pro What will happen to H&M, IKEA and BMW "abandoned" in Russia. Lawyers answer Articles Pro How developing surgical instruments made an immigrant a billionaire Articles Pro You need to lower your payroll. How to do it legal Instructions Pro Job seeker in priority or back to the 1990s: what will happen to the labor market Articles Pro Only 10% of hypotheses are successful. How marketers can stop the drop in sales Instructions Pro It won't work to wait: how Russian business will change in two or three years Forecasts Pro "I didn't sign anything": why verbal deals and receipts don't work Articles Pro The company has suspended business in Russia. What should its director prepare for? Articles
Since 2016, Russia has had a register of cultural heritage objects— monuments of history and architecture, which is conducted by the Ministry of Culture. It includes 147404 monuments of federal, regional and local significance.