The speaker of the Federation Council did not support the initiative of one of the senators, who proposed to limit the rights of public people who spoke out against military operations in Ukraine. According to Matvienko, the main thing is that they were "rejected by society"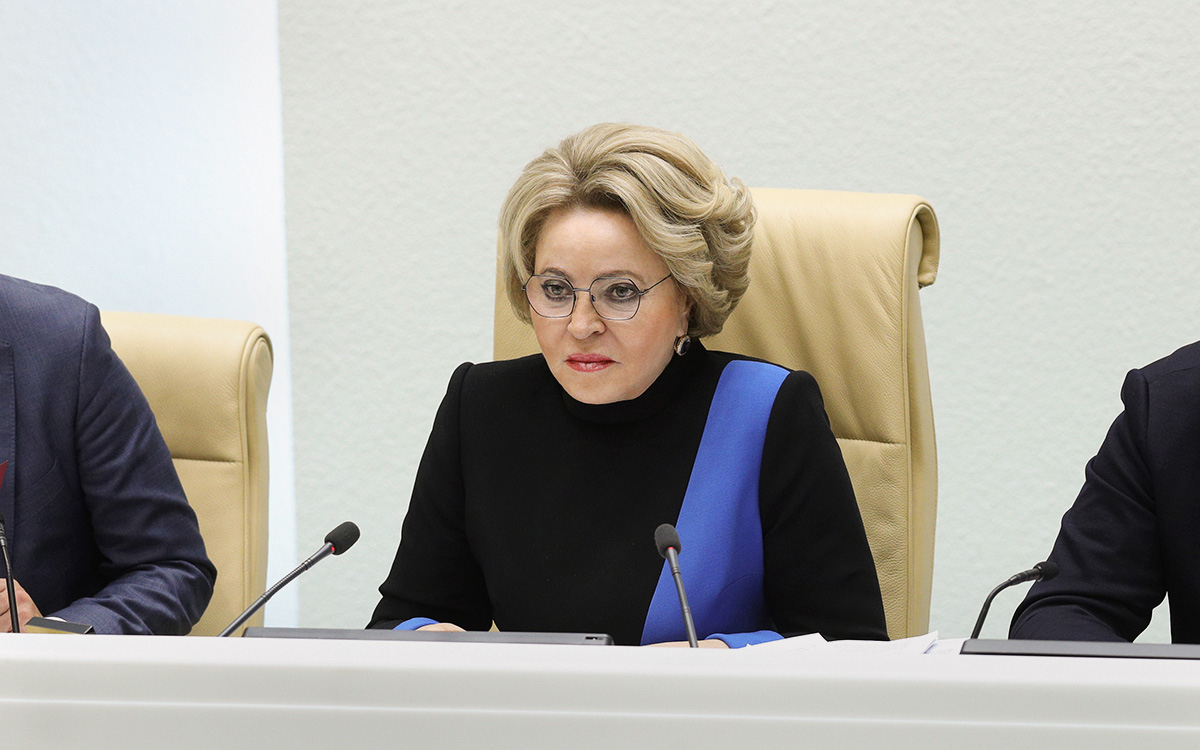 Valentina Matvienko
"Witch Hunt" must not be allowed regarding those who do not support the special military operation in Ukraine, Speaker of the Federation Council Valentina Matvienko said at a meeting on Wednesday.
"I think that society itself has given an answer, the reaction of society has given an answer to some of the actions of some of people. This is the most important— that society rejected this kind of behavior at the most difficult moment for the country, when everyone had to think soberly, balancedly about the interests of the country, about ensuring security, about protecting sovereignty, — said the chairman of the upper house of parliament.
So she reacted to the proposal of the Senator from the Tyumen region Pavel Tarakanov to instruct the temporary commission for the protection of state sovereignty and the prevention of interference in the internal affairs of the country to work out a legislative mechanism that would prohibit public people who condemned the special operation "to participate in any projects using state and municipal funds, funds companies with state participation and enjoying state support, to hold positions in any institutions with state or municipal participation. Matvienko said that she considers it inappropriate to formulate such an instruction.
The proposal was also criticized by a member of the Federation Council from Tuva, Lyudmila Narusova, recalling that according to the Constitution, every citizen has the right to express his opinion and no sanctions are provided for this. "Sticking labels like 'traitor' on a person who doesn't agree with something <…> is unacceptable, because betrayal— this is a criminal offense and only the court can decide it, — declared the senator.
"Betrayal" the position of cultural figures who condemned the Russian military operation in Ukraine was called by State Duma Chairman Vyacheslav Volodin. Kremlin spokesman Dmitry Peskov said he does not consider those who "feared and who did not understand" to be Russia's enemies. decisions of the authorities.
President Vladimir Putin expressed confidence in March that Russians would be able to distinguish true patriots from "scum and traitors." "The natural and necessary self-purification of society" the latter will only strengthen the country, he believes.
Read on RBC Pro Pro Two cases on how to retain employees through stay-interviews Cases Pro Sales of luxury goods are growing faster than expected. How to make money on it Articles Pro Why sales of NFTs have collapsed Articles Pro Not everything can be replaced: without these IT services it will be especially difficult for a business Instructions Pro An hour of sports in the morning is a guarantee of creativity in the afternoon: Richard Branson's healthy lifestyle secrets Articles Pro Casteness, startups, caution – what you need to know about doing business in India Articles Pro DoorDash co-founder: a great idea is not enough to create a business Articles Pro How not to make a mistake when creating your own trademark Articles
The results of a study conducted in early May by the sociological company Russian Field showed that 55% of Russians would not cancel the special operation in Ukraine. 29% of respondents were in favor of the cancellation.
Article content Authors Tags Subscribe to VK RBC Get news faster than anyone else