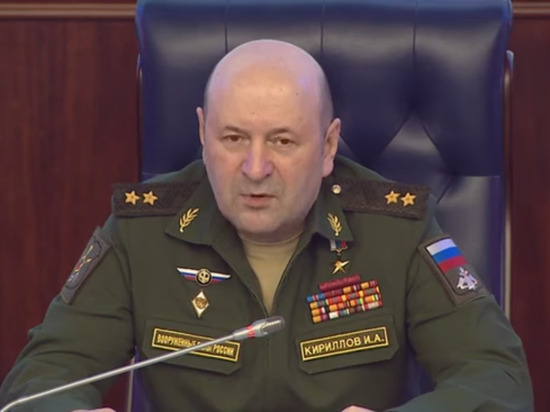 Igor Kirillov. Photo: Video frame of the Russian Ministry of Defense.
The Chief of the Radiation, Chemical and Biological Defense Forces of the RF Armed Forces, Igor Kirillov, spoke at a briefing about the scenarios that the United States and NATO countries are considering to organize provocations with the real use of chemical, biological or nuclear weapons in Ukraine for subsequent blaming Russia for this.
According to him, one of the scenarios is "the most covert use of weapons of mass destruction in small volumes." In particular, Kirillov emphasized that such a scenario was considered at the Azovstal enterprise.
"But the order of the Supreme Commander-in-Chief canceled the assault on the enterprise and frustrated the Pentagon's plans for its implementation," said a representative of the Russian Defense Ministry.