Weekly "Argumenty i Fakty" No. 10. Wings of the Soviets 09/03/2022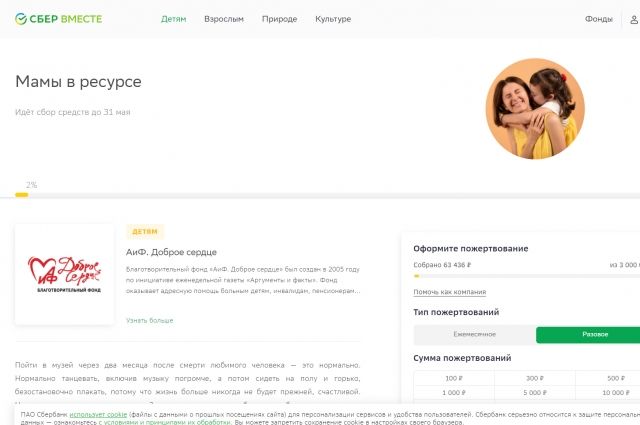 help NOW
«AiF. Good heart» together with the platform SberbankTogether launched a new project called "Mom in "resource". It is designed to help those who everything in a family with a sick child usually holds — to our mothers.
One of the first participants of the project was a Muscovite Yulia, mother of Vasilisa Nikolaeva, about whom we recently wrote. A few months ago Julia — happy wife, beloved mother, young promising doctor — I got into an accident with my family. One hit from a drunk driver — and she was left alone with a little daughter who needs emergency surgery after an accident and a huge amount of money to buy an implant.
The implant for Vasilisa was helped by you, and professional psychologists of the foundation help to survive the loss of her mother (the head of the family died in an accident). Their task — save a person from burnout in crisis situation. Yulia already says that with the help of the project she is returning to normal life. She went to work, takes care of daughter, and learns to look into the future without fear and pain. And if it's better for mom — better for everyone. Support the project via https://today.sberbankvmeste.ru/story/441.
We help our heroes like this:
Send 8910 SMS with the donation amount in numbers, for example "150".
For regular donations: "month [space] amount" (for example: month 150).
Don't forget please confirm the payment by reverse SMS!
Service for MTS, Beeline, Megafon, Tele2 subscribers .
On the map — in the "How to help" section at dobroe.aif.ru.
For regular donations — check "Help monthly".
Bank details: BF "AiF. Good heart TIN 7701619391, KPP 774301001. Beneficiary's bank: PJSC Sberbank of Russia Moscow, BIK 044525225, p/s 40703810838090000738, p/s 30101810400000000225.
By making a donation, you consent to receive information messages.
Our phone
strong> 8 (916) 941-41-12
Thank you!
AIF. Kind Heart" has been helping children and adults with various diseases since 2005. You can help those who need support sign up for a regular monthly donation of 30, 100 or more rubles.
help NOW