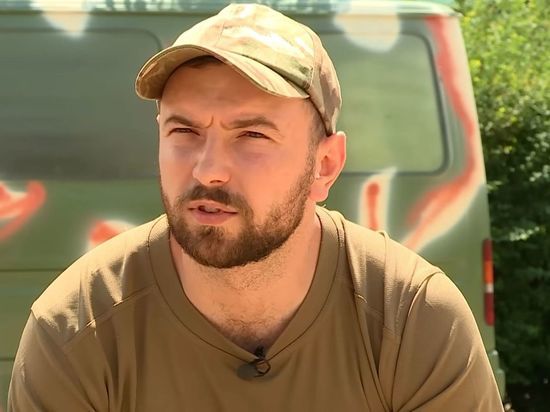 Nikita Nadtochy. Photo: Frame from video.
The former commander of the Ukrainian Azov Regiment (Banned in Russia) Maxim Zhorin said that the unit was headed by Nikita Nadtochiy (call sign "One-Two").
According to the Politika strana telegram channel, Nadtochiy was temporarily appointed while Denis Prokopenko (call sign "Redis") is in captivity.
Nadtochiy was tasked with gathering and preparing the regiment to continue combat missions.
Nadtochiy himself, who commanded 2nd Battalion, was not taken prisoner, because he was seriously wounded in Mariupol and was evacuated by helicopter.
Recall that, according to the Ministry of Defense of the Russian Federation, since May 16, 2439 fighters from the Azov regiment laid down their arms and surrendered. who were at the Azovstal plant. Earlier, the head of the DPR, Denis Pushilin, reported that a tribunal over surrendered militants could be held before the end of summer.