Navalny's lawyers were detained during a journalistic approach on the road leading from the penal colony. Earlier, the court sentenced the oppositionist to nine years in prison, a fine of 1.2 million rubles. and one and a half years of restriction of freedom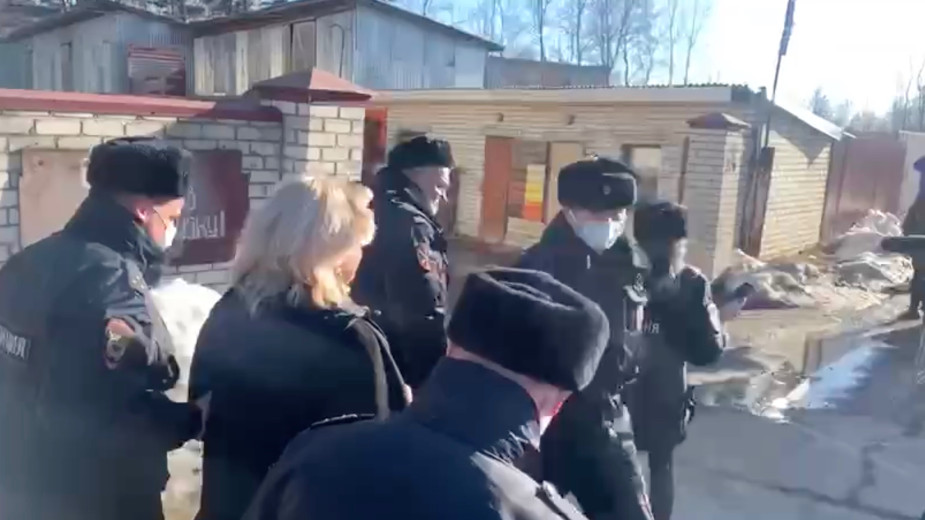 Video
The police detained Alexei Navalny's lawyers Olga Mikhailova and Vadim Kobzev after the court session and took them away towards the central part of the city of Pokrov, RBC correspondent reports.
The lawyers were detained at the moment of a journalistic approach on the road leading from correctional colony No. 2. About ten police officers were present at the scene, some of them in civilian clothes. A policeman with a microphone warned the audience that the presence of a group of people on the territory of the correctional facility interferes with transport and violators can be detained.
"We are now in some police department. At the moment nothing has been explained. They just asked me to get on the bus, — Kobzev told RBC.
RBC asked the press service of the main department of the Ministry of Internal Affairs for the Vladimir Region for comment.
Earlier on March 22, the Lefortovo Court of Moscow sentenced Navalny to nine years in a strict regime colony, a fine of 1.2 million rubles. and one and a half years of imprisonment in the case of fraud and contempt of court. The nine-year term of imprisonment includes the sentence in the Yves Rocher case, Mikhailova's lawyer said.
The process took place on the road in IK No. 2 in the city of Pokrov in the Vladimir Region. Journalists watched the broadcast of the court session.
Navalny is serving time in a penal colony in Pokrov, Vladimir Region. In February last year, the court, after a petition from the Federal Penitentiary Service, replaced his suspended sentence in the Yves Rocher case. real.
Subscribe to OK RBC Get news faster than anyone else