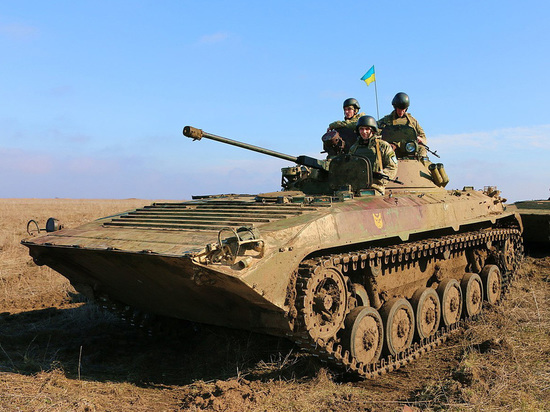 Photo: en.wikipedia.org
The New York Times published a report from one of the units of the Armed Forces of Ukraine, whose soldiers complained to journalists about the difficulties in using foreign military equipment coming to Ukraine. The authors of the material came to the conclusion that the partner countries, sometimes arming Kyiv with the latest military developments, did not take care that Ukrainian soldiers could actually use them.
"Peering into the optical sight, junior sergeant Pysanka sees a kaleidoscope numbers and lines which, if read correctly, should help him calculate the hit. However, the authors continue, many Ukrainian military have not received any training to understand how to work with Western military equipment.
"More than a month ago, the commanders of his front-line artillery unit received a high-tech laser rangefinder from the West to help with aiming fire. But there is a problem: no one knows how to use it," the authors of the article write.
Sergeant Pysanka is commented: " It's like getting an iPhone 13 and using it only for calls."
The source told the publication that he had to try to learn how to work with this device on his own, "reading the instructions in English and translating through Google translator".
>
The authors of the article remind that the Ukrainian authorities, including President Volodymyr Zelensky, regularly remind the West of the need to transfer new weapons to Kyiv. However, in addition to the technology itself, Ukrainians still need to know how to use it, the NYT emphasizes. And he refers to the opinion of analysts who compare the current situation with the past – when the United States tried to arm the Afghan army.
"There are weapons that are intuitively impossible to learn how to use," Sergeant Mikita shared his opinion. "We need training courses."
The authors of the article point out that in many respects the problem lies in the rotation of the military. So, earlier, American instructors did a serious job of training Ukrainians, but many of those who completed the course have now been withdrawn from the front line. In Sergeant Pysanka's unit, the article says, only one trained soldier remained. He had to independently translate a 140-page manual for his colleagues. Differences in measurement systems are also challenging: American weapons are set to feet, while the APU still uses the metric system.