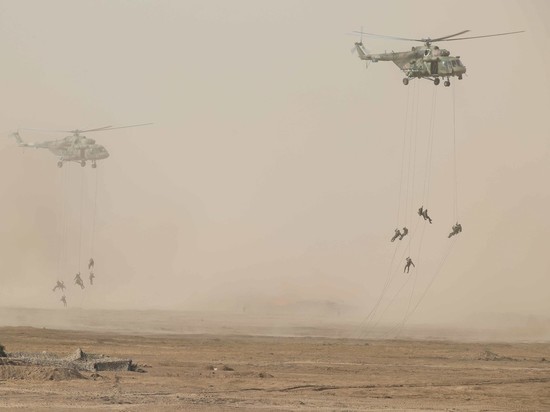 Photo: kremlin.ru
The Kremlin spokesman Dmitry Peskov commented on recent publications in the Western press and statements by US officials, according to whom Russia allegedly plans to arrange provocations in the east of Ukraine.
The insider was published in the largest English-language media and news agencies on both sides of the Atlantic. In particular, the British The Guardian on Friday published an article in which they cited statements from sources from among American "officials". According to the statements of the interlocutors of the newspaper, Washington believes that Moscow has already sent provocateurs to the Donbass to implement a "deceptive maneuver." The "false flag" provocation perpetrated against the RF Armed Forces, according to their statements, should be the rationale for the "Russian attack". The United States believes that this provocation will take place before the end of winter.
"Russia is creating grounds for fabricating a pretext for an invasion, including sabotage, an information war – in order to accuse Ukraine of preparing an attack on the Russian military in the Ukrainian eastern territories", – said one of the sources.
The interlocutor of the publication also said that the United States "has evidence that Russia has already sent a group of operatives" to implement the described scenario.
"Russian agents of influence are already beginning to facilitate the fabrication of a provocation in state media and social networks," the source added, opining that Russia allegedly used the same tactics before the "annexation of Crimea"; in 2014.
The source also stated that the "Russian military" had plans to start these activities a few weeks before the "military invasion" itself, which "may begin between mid-January and mid-February."
Later, US White House spokesman Jen Psaki, as well as Pentagon speakers, confirmed "availability of information" about an allegedly impending provocation in the Donbass.
The reaction to these statements has already followed from the Kremlin. Peskov said that these accusations against Russia, like all previous ones, are still unfounded and unsubstantiated.
"Until now, all these statements were unfounded," Peskov said. – Were not confirmed by anything.