Poland intends to launch the "Anti-Putin Shield" program, one of the components of which will be the severing of ties with Russian business, that is, "de-Russification". Moscow called it "nationalism and segregation"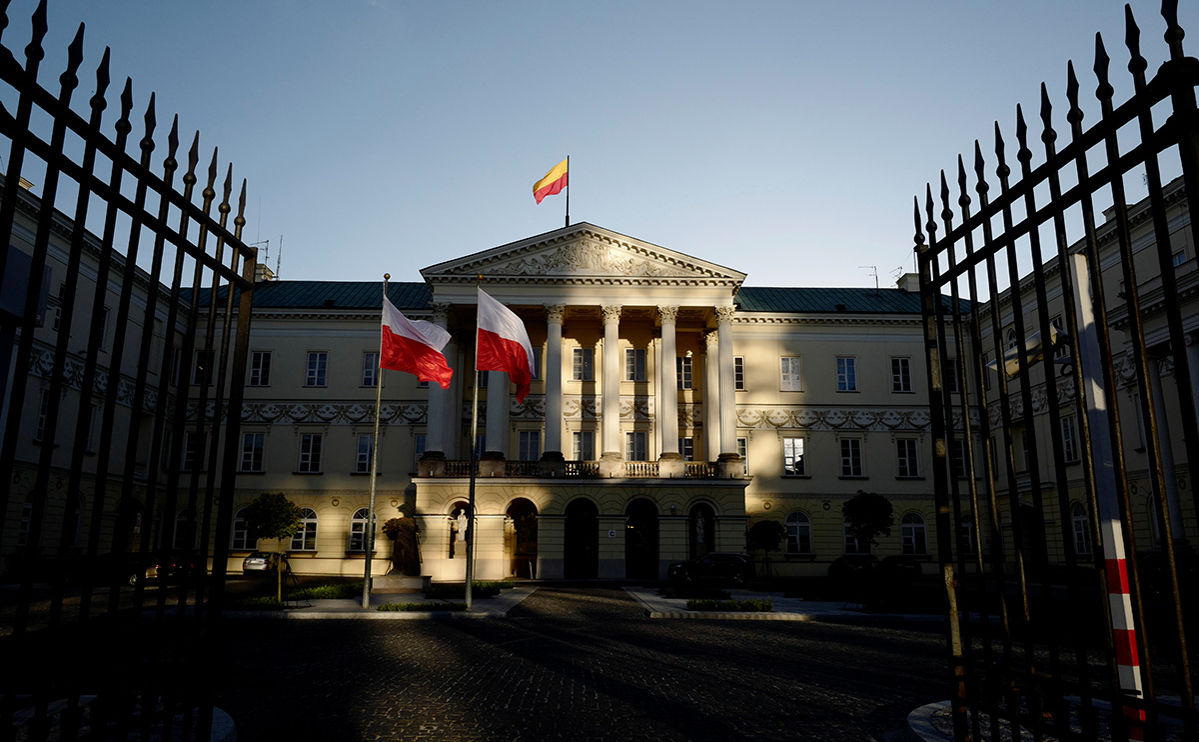 Polish Prime Minister Mateusz Morawiecki announced the development of measures to support the country's economy under the code name "Anti-Putin Shield", RFM24 radio reports. According to him, first of all, the government intends to prevent the rise in prices for food, agricultural fertilizers and fuel. As Panorama Kutna explains, earlier, in order to combat the economic consequences of the COVID-19 pandemic, the government developed the Anti-Crisis Shield, and to combat high inflation— "Anti-inflation shield".
The new measures announced by the government include countering inflation, protecting jobs, supporting companies that operate on the Russian market, as well as de-Russification of the Polish and European economies.
"We will deal with the de-Russification of the Polish and European economies, because today Poland is at the forefront of all those countries that are trying to inspire others to move away from dependence on Russian gas, oil and coal, — said Morawiecki.
Under the de-Russification of the economy, in particular, Morawiecki means the rejection of Russian oil and gas. As part of this program, the government will allocate more than PLN 3 billion ($702 million) to Gaz-System, which operates the country's gas pipeline network and builds new infrastructure.
Also, he said, the government will continue to develop the Swinoujscie LNG terminal and the Baltic Pipe gas pipeline, through which Poland will receive gas from Norway (the gas pipeline is going to be completed by autumn 2022).
He also promised subsidies to Polish farmers who are bearing costs due to rising fertilizer prices (about $100 per hectare of arable land and $50 per hectare of meadows and pastures) and one additional monthly payment for pensioners and those receiving disability benefits to smooth out the consequences of rising inflation for them.
A long-term contract for the supply of Russian gas to Poland between Gazprom and the Polish PGNiG (for 10 billion cubic meters annually) expires in December 2022, and Warsaw is not going to renew it. This was told by the authorized representative of the government for strategic energy infrastructure Peter Naimsky.
As the official noted, the share of supplies from Russia is approximately 50%. However, according to him, Poland is also not going to enter into short-term gas contracts with Russia, even if it is beneficial from a business point of view.
Warsaw announced its intention to refuse Russian gas supplies back in the fall of 2019. The Polish authorities explained that they found such an opportunity by purchasing fuel from other suppliers, including LNG from the United States and Qatar. of its own and European economies, is nationalism and segregation, said Foreign Ministry spokeswoman Maria Zakharova, "This is how segregation and nationalism look today," — she wrote in Telegram.
Subscribe to Telegram