In Italy, assets of Russians worth more than €800 million have already been frozen, Prime Minister Mario Draghi said. According to him, Rome is also ready to help Ukraine by hosting refugees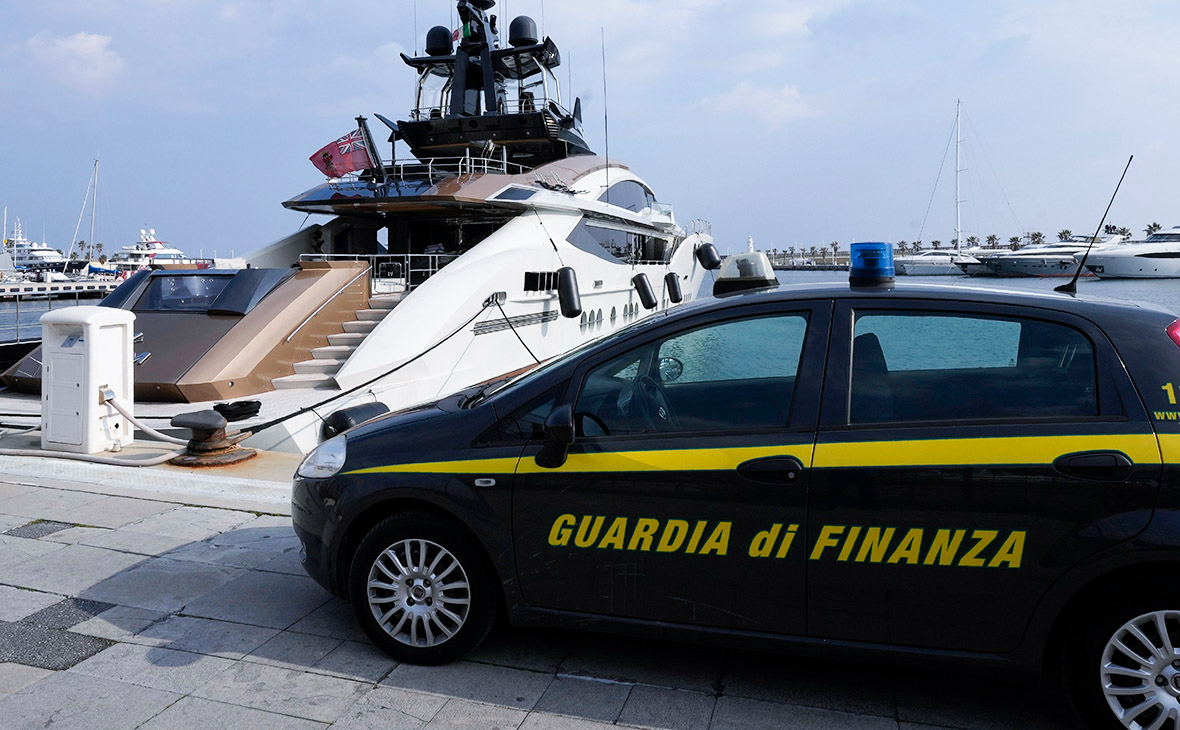 Italy froze the assets of "Russian oligarchs" by more than €800 million ($880 million). This amount was named by Italian Prime Minister Mario Draghi, speaking in the lower house of parliament, reports La Stampa. Prior to this, President of Ukraine Volodymyr Zelensky addressed the Chamber of Deputies via video link.
«In Italy, we froze the assets of Russian oligarchs for €800 million,— Draghi said. According to him, Italy also offers financial and humanitarian assistance to Ukraine.
Draghi said the country had already hosted 60,000 refugees from Ukraine. According to him, the Italians are ready not only to provide them with a place to live, but also a job that will help them better integrate into society.
Because of the Russian military operation in Ukraine, European countries, including Italy, have introduced against Russia several packages of sanctions. In early March, Italian Foreign Minister Luigi Di Maio announced that the country was ready to begin the procedure for confiscation of the "property of Russian oligarchs".
Italian authorities seized Sailing Yacht A worth €530 million on March 12. La Repubblica and Corriere della Sera reported that according to Italian authorities, it belongs to Russian businessman Andrey Melnichenko. A few days later, real estate was seized in Sardinia, the owner of which the Italian government considers the main owner and chairman of the board of directors of Severstal; Alexey Mordashov. The value of the arrested buildings is estimated at €105 million ($116.2 million). Italian authorities have arrested the yacht Lady M, which, according to media reports, also belongs to Mordashov.
In addition, La Repubblica, Corriere della Sera, as well as Reuters reported the freezing of Russian assets in Italy.
For example, it was reported that the Italian Financial Guard arrested a yacht owned, according to local authorities, by businessman Gennady Timchenko, a villa, financial assets and a hotel in Rome by Arkady Rotenberg, real estate on the island of Como, which the country's authorities consider to be associated with TV presenter Vladimir Solovyov and real estate in Sardinia, which authorities believe is linked to Alisher Usmanov. Under arrest is also the property that the Financial Guard associated with the former chairman of the board of directors of Alfa-Bank Peter Aven in Sardinia, and Tuscany, which was associated with the former State Duma deputy Oleg Savchenko. All of them were included in the European sanctions lists.
In addition to Italy, other countries block the real estate and assets of Russians under sanctions abroad. So, for example, according to the Minister of Finance of the Netherlands, Sigrid Kag, the authorities of the country have frozen the assets of wealthy Russians in the amount of €391.9 million. According to her, the process of searching for Russian assets in the country is not fast, as banks and government departments are searching for the assets of Russian citizens . So, according to her, now the Dutch customs is finding out if there are superyachts owned by rich Russians in Dutch ports or shipyards.
Subscribe to RuTube RBC Live broadcasts, videos and recordings of programs on our RuTube channel