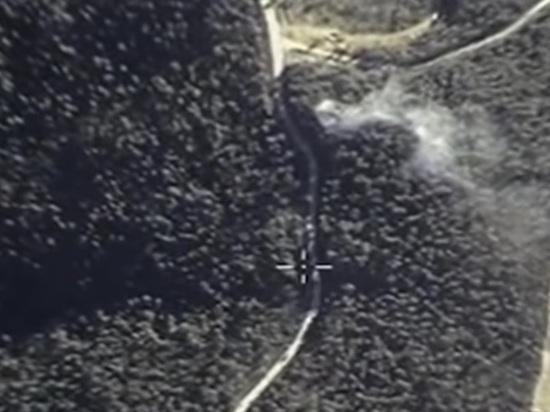 Photo: Still from video
The drone filmed the crash site of pilot Konstantin Murakhtin in 2015, when the Su-24M was hit by a Turkish fighter … He survived, he was evacuated by the Syrian special forces.
The rescue group had to fight their way to the Russian military through the territory occupied by the militants. VGTRK published footage of the rescue of the pilot. The video was posted by the studio "Author's program of Alexander Rogatkin" on the Youtube channel.
The footage shows the consequences of the fall of the Su-24M aircraft. Its commander, Oleg Peshkov, was killed by gunfire. The footage shows how the militants from the anti-aircraft gun shell the forest. Navigator Murakhtin descended into it at that moment by parachute.
The pilots landed on an area that was literally teeming with militants. There were about two dozen pickups in the navigator's landing area.
On November 24, 2015, Turkish fighters shot down a Russian Su-24M bomber. Ankara then accused Russia of violating its airspace. Later, the Russian Ministry of Defense said that the Russian plane was shot down over Syrian territory and did not enter Turkish airspace. After that, relations between Moscow and Ankara sharply deteriorated. Russia introduced special economic measures against Turkey. Subsequently, Turkish President Recep Erdogan apologized for the death of Peshkov. These actions reconciled Moscow and Ankara.