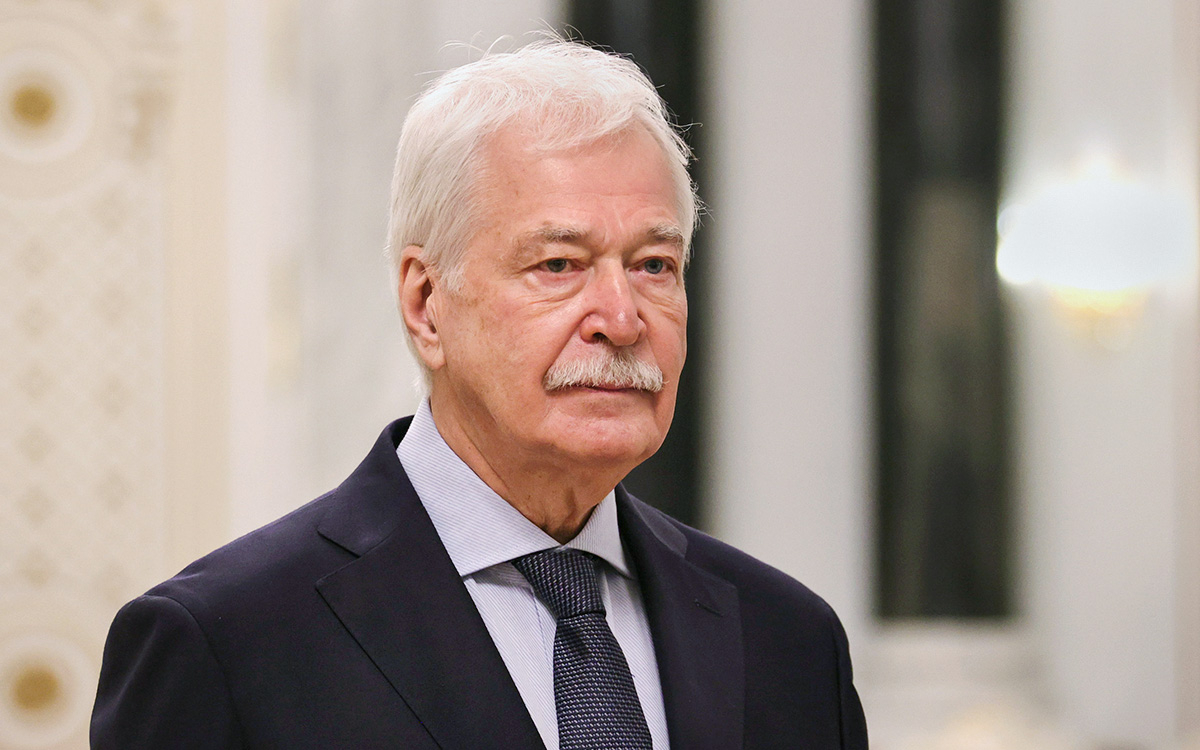 Boris Gryzlov
In addition to Gryzlov, the Russian ambassadors to India and Peru, Denis Alipov and Igor Romanchenko, also received the rank.
The concept of "diplomatic rank" differs from the diplomatic position actually held by the person. Russian ambassadors in foreign countries may assume this position without having the rank of ambassador extraordinary and plenipotentiary, who is considered the highest in the diplomatic hierarchy. This rank, in turn, can be assigned to ministers and their deputies, general directors, ambassadors at large, directors of departments, permanent representatives of Russia to international organizations and ambassadors extraordinary and plenipotentiary of the country in foreign states.
Ambassador, according to the law "On the Extraordinary and Plenipotentiary after the Russian Federation in a Foreign State and the Permanent Representative (Representative, Permanent Observer) of the Russian Federation to an International Organization (in a Foreign State)" any citizen of Russia "who is capable of performing the duties of [ambassador] by his professional and personal qualities, education and state of health" may be appointed.
Putin appointed Gryzlov as the new Russian ambassador to Belarus on January 14. In December 2021, RBC wrote about his upcoming appointment, citing diplomatic sources. In this position, Gryzlov replaced Evgeny Lukyanov, who held it for less than a year.
Gryzlov called the continuation of the integration of the two countries his main priority as ambassador, as it is beneficial for both states and important for their citizens. Together with the work of the ambassador, he combines the positions of the Russian envoy to the contact group on Donbass and the head of the supreme council of United Russia. On January 31, Gryzlov took up his duties.
Tags Subscribe to VK RBC Get news faster than anyone else