The 28th pontoon-bridge brigade is stationed in Murom. She received the title of Guards for "mass heroism, stamina and courage" shown in battles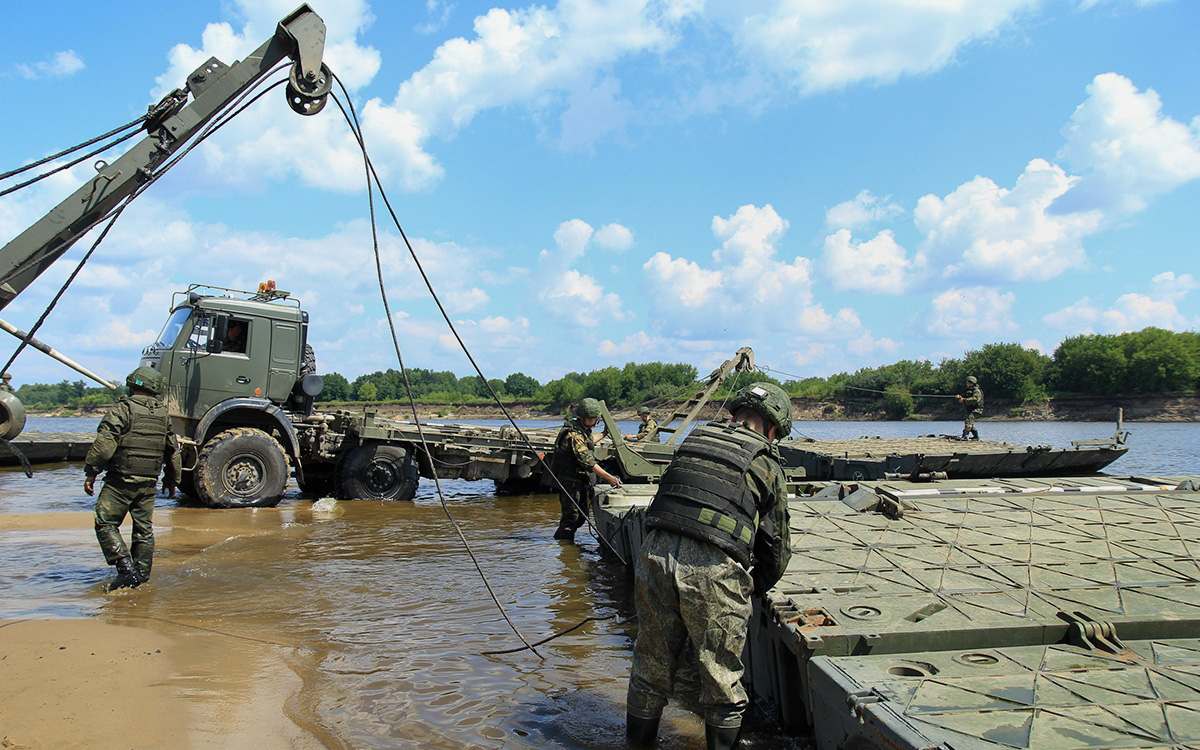 The 28th pontoon bridge brigade
President Vladimir Putin awarded the 28th pontoon bridge brigade of engineering troops the title of guards . The decree is published on the Kremlin website.
This brigade received the title of guards for the "mass heroism, stamina and courage" that the personnel showed in combat operations "to protect the Fatherland and state interests in armed conflicts," it says in the document.
The 28th Pontoon Bridge Brigade was created on December 1, 2015. It consists of five battalions, five companies, a commandant's platoon, an orchestra and a club. Stationed in Murom.
This team is engaged in the equipment of high-capacity crossings on large water barriers. In peacetime, it performs tasks related to the crossing of equipment and materiel, including during emergency response.
Since the end of February, Putin has awarded the title of Guards to a number of units. This status is given to military formations that have distinguished themselves on the battlefield.
In particular, on May 30, the president conferred the title of the 24th Special Forces Guards Brigade. It is stationed in Novosibirsk and is part of the Central Military District. And on May 9, the honorary title was received by the 15th separate motorized rifle Alexandria brigade— the only peacekeeping brigade in Russia.
Read on RBC Pro Pro Why we are losing psychological stability and how to regain it Pro instructions When you can replace an IT specialist with a software robot and save money Articles Pro The price of PhosAgro products is at a historical peak. What to expect from the shares of the giant Articles Pro What is the danger of endometriosis and whether it can be prevented Articles Pro Russia is waiting for galloping inflation. Why is it dangerous for business? RBC Live broadcasts, videos and recordings of programs on our RuTube channel