Russia needs a new social contract
Of course, we need a new social contract. Not a piece of paper with signatures, but a common understanding and agreement on how to live on. Because it is obvious: the old weak-willed and dependent Russia is no more. And the old social contract, prolonged in 2014 by the Crimean consensus, has expired.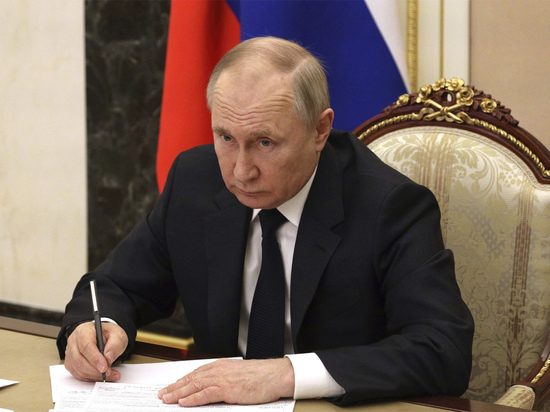 Photo: globallookpress.com
Some two weeks ago, our entire social structure looked very sad. The situation was something like this: there is a simple majority of the people – they are Russians (the broad masses of the people in the old terminology), there are fat cats (oligarchs, officials and oligarch officials) and there is a self-appointed "conscience of the nation", she is also "Russian intelligentsia". As a result of the actions of the authorities in the "dashing nineties" and "well-fed zero" to retain their own power, albeit crookedly, but there was a certain "stability".
Shirnarmasses actually resigned themselves to the immutability of state administration, the impossibility of a "breakthrough" and a radical change in their own lives and, in principle, demanded only one thing: do not touch us, let us live at least like this, but calmly. And if you do not take the only exception – raising the retirement age – they all received it. And they also received endless promises and handouts in the form of unstructured social payments – so that there was a semblance of care and they didn't stretch their legs at all.
At first, about twenty years ago, the authorities exchanged civil liberties among the population for at least some kind of stability (and one can understand fellow citizens who survived the 90s). Then, in order to quickly ensure a rise in living standards, she exchanged the technological sovereignty of the country for Western achievements: machine tools, aircraft, cars, clothes, food … And all these billionaire businessmen, market leaders, in fact, are not entrepreneurs at all. In serious American or Chinese capitalist companies, they would be trusted only with office cleaning. Because all they have learned to do well is to sit on public money and redirect it to their offshore pocket. And thanks to this, officials drew "upward" pictures of achievements and successes: here our industry is growing, here agriculture, here a purely Russian aircraft was made (75% of imported parts).
"Intelligentsia" … They ate three throats from the state hand and spoiled, spoiled and spoiled this very state in particular and the country as a whole. She called Russians genetic garbage, explained to the children that the history of their country is a bloody darkness, and they should be ashamed, mocked and laughed at Orthodoxy, at the Victory Day Parade and so on and so forth. She squealed about repressions, when they pressed fingers that had climbed too far into the treasury, tried to seize power, bringing immature minds to the streets. That is, she was doing everything that "Russian liberals" have been doing and are doing from time immemorial.
But the "stability", directed by the Western hand to the collapse and annihilation of Russia, collapsed.
During the week, the exodus from the country of the "best people" continued, who here "smell of tarpaulin boots" (but for some reason the money received from these tarpaulin boots does not smell). Of course, among them there are people simply with a fine mental organization, who are simply scared. But there are also cute jokers and jokers who amused people on the evening airs of state channels, and now, being already in the Promised Land, they are happy to post videos on their social networks in which Russian soldiers are being killed.
Everyone should have a chance for repentance and the feat of return. But – and this is already part of the new social contract – now they should not receive a penny of state money. Not in any form. Earn yourself, with your creativity, if there are those willing to pay. Whether or not there will be will be seen very soon. Last week, after the final closure of Facebook and Instagram for permission to wish death on Russians, the migration of kreakles to domestic social networks began. And while we are watching a funny comedy: the most useless and senseless part of the creative class is rushing about, not understanding how it is now possible to earn money in the old way – without producing anything useful. By the way, I was very pleased with the wording of Roskomnadzor when closing Insta: the social network will be closed because it harms the mental health of the younger generation. They chimed in about it, chirped – finally got it.
But the same applies to the media and education. All this contagion, forever calling to apologize, planting a guilt and inferiority complex, whispering that 28 Panfilov's men are not heroes at all, should be removed from school textbooks, swept out of university corridors and auditoriums. And this is also part of the agreement: children should grow up with pride in their history, in their country. To become normal strong people, and not gender-neutral, body-positive, hypocritically tolerant globalist amoebas.
The most complex and most important part of the social contract is officials and power. Putin met with Lukashenka this week. Very important words were said there: together, united, we can achieve even greater success than the USSR. (By the way, this is how the anti-people information machine works on the sly: it was said that the Soviet Union achieved colossal successes under sanctions. But many, even state-owned media shamefully removed the word "colossal" from the quote.) Based on the results of the meeting, it became obvious that our highest management understands: it will not be the same way. Now – only themselves, only unconditional technological sovereignty, only hardcore.
However, officials, and in ministerial chairs too, are the real fifth column.
Where is the news that the production of the Il-96 (Putin flies on this one) and Tu-214 (and I flew to Egypt ten years ago) is being resumed for flights around the country, the production of small aircraft for regional aviation (and several of their models are already there are those who fly, including those abroad: they buy our planes there, but we don't need it)? There are none. There is news about butting around the leasing of foreign aircraft: it is not good, they say, to select, we will quarrel, and we will not be able to serve. When it comes to them: they already quarreled, that's it, amba. Invent yourself how to serve – yesterday you still had to invent. Where is the news that factories, enterprises, fast food chains leaving Russia have been nationalized? There are none. A corresponding draft government decree appeared last week, but the RSPP immediately attacked it: we, they say, will offend our Western partners in this way – they suddenly want to return. Where is the news that space in shopping centers rented by Western stores is being handed over to Russian entrepreneurs (and we have excellent fashion designers, by the way)? Where is the news that new factories are already being built to produce their own paper for newspapers, magazines, and book printing?
Eh, after all, the field is unplowed – to enumerate and enumerate. And, most importantly, for all this – your own – there is money in the treasury. You can't miss this time. Those who are now looking with hope at the "partners" who have wiped their feet on us, are trying to sit out, wait, hope for the return of the old order – these are the enemies. They should fly out of their seats ahead of their own screech.
In the new social contract, in the public consciousness, it should be fixed: an official, a deputy, a civil servant is an employee. The person who serves. Serves the interests of the country and the people. He fills not his pockets, but the bins of the Motherland. Responds to the legitimate demands of people and accepts them for immediate execution. Ready to answer to people. They are for us, not we for them.
And now this is our task – to understand a simple thing for ourselves: we are the power here. Thirty years of national humiliation behind. The bureaucracy will change, the state will change – surprisingly, it was Putin who left him no other choice. Either our authorities will be for the people, or they will not be. Why? A simple logical chain – build it yourself. As Ramzan Akhmatovich says: whoever doesn't understand will understand.
We need to build a beautiful Russia of the future not in a narrow sense, but in the broadest sense. "Don't touch us, let us live in peace" doesn't work anymore. You need to shake off this numbness, not be afraid to demand, not be afraid to state your position. Do not be afraid to say loudly and firmly: this is my country. This is our country. We are the civilized world. And we are for peace. Therefore, it is our army that is now saving humanity from globalist degeneration. And understanding this is our part of the social contract.
Putin's face before and after the start of the special operation in Ukraine: dramatic shots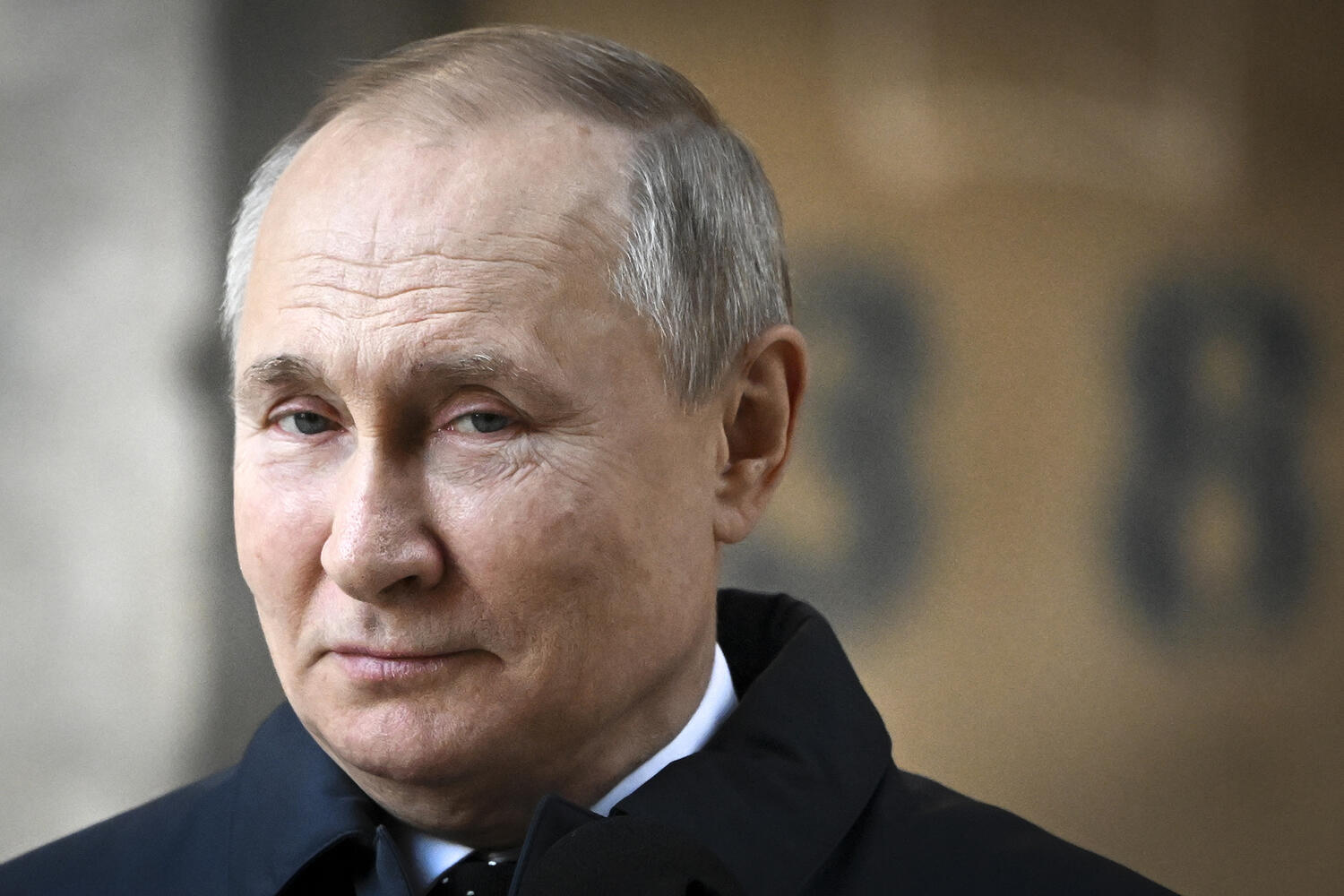 See related photo gallery