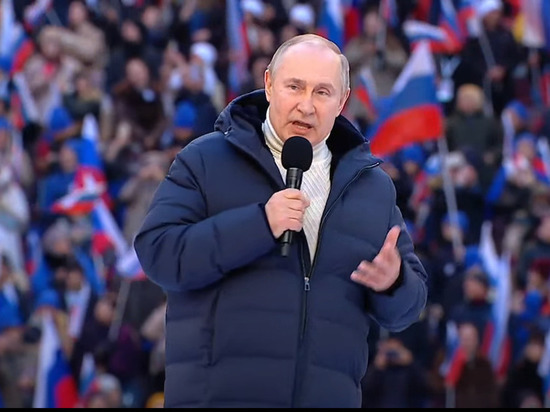 image: Frame from video
Russian President Vladimir Putin, reflecting on the situation in Donbas, quoted the Bible. "There is no greater love than if someone lays down his life for his friends," the head of state said.
Assessing the actions of Russian troops in Ukraine, Putin said that the military cover each other. "We haven't had such unity for a long time," the president said.
Earlier it was reported that Putin arrived at a rally-concert in Luzhniki dedicated to the anniversary of the annexation of Crimea, and addressed the audience
< p> A video of Putin's speech at Luzhniki has appeared: the whole stadium was shouting
Watch related videos