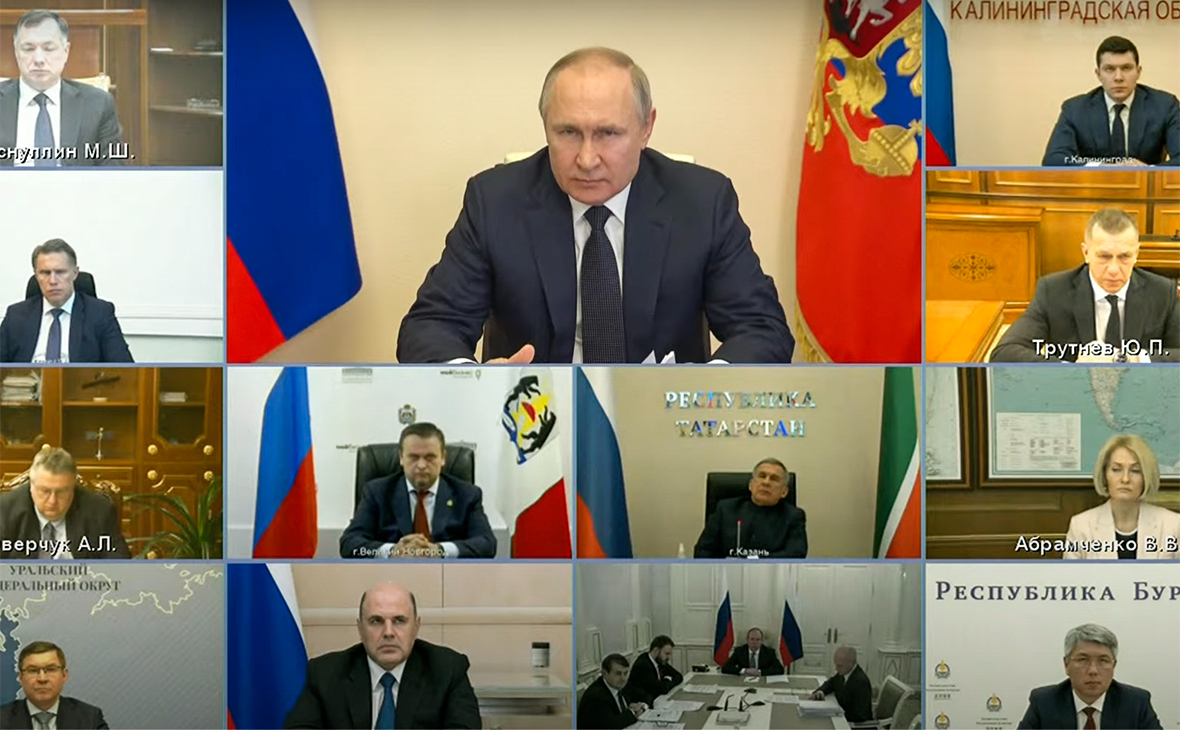 Meeting of Vladimir Putin with members of the Government
The West is trying to "drive beyond Mozhay" Russia and turn it into a "weak, dependent country", "dismember", but he will not succeed, President Vladimir Putin said on the air of the Russia 24 channel.
"Yes, of course, they will try to bet on the so-called fifth column, on national traitors, on those who earn money here, with us, but live there. And he lives not even in the geographical sense of the word, but according to his thoughts, according to his slavish consciousness, — Putin warned. But, in his opinion, the Russian people "will always be able to distinguish true patriots from such traitors and simply spit them out like a fly that accidentally flew into their mouths."
According to the president, such a "natural and necessary self-purification of society" ; will only strengthen the country.
The material is being supplemented
Subscribe to RuTube RBC Live broadcasts, videos and recordings of programs on our RuTube channel