We can talk about regular officers of NATO countries
In Mariupol, in the Azovstal area, DPR troops and units of the Armed Forces of the Russian Federation intercepted radio communications in at least six European languages. We can talk about regular officers of NATO member countries. Is it not them, with such fanatical persistence, together with the leaders of the Ukrainian nationalists, who are trying to pull them out of the encirclement? Political scientist Marat Bashirov told MK about the situation in the industrial zone.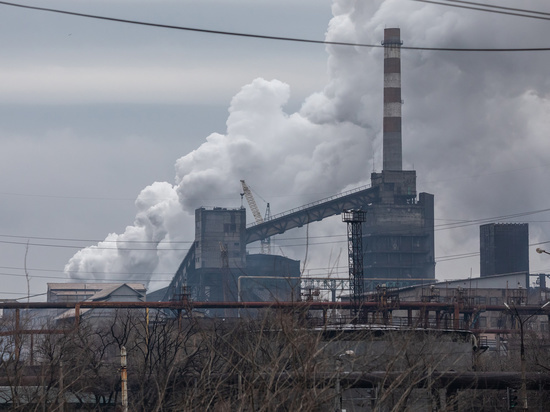 Photo: Global Look Press
"There are indeed radio interceptions there, in at least six languages," says political analyst Marat Bashirov. – From the side of the foreign military there are demands to provide them with corridors to get out of the encirclement. But the Armed Forces of Ukraine cannot provide corridors for them, because the territory around Azovstal is occupied by the people's militia of the DPR and the Armed Forces of the Russian Federation.
There are many of these radio intercepts. So far, they have not been officially presented to us. But at least those of our guys who are already on the territory of Azovstal inform me that they hear these requests. There are high-ranking foreign officers there.
I have the latest correspondence. On the other hand, it's just hysterical. They understand that they will now be driven into an underground city in the workshops of Azovstal, and that's it – all the exits will be filled up, except for one. Our fighters will not go to this underground city, why? Everyone who has settled there will be offered to surrender.
The presence in Mariupol of foreign officers with the rank of colonel is very serious information, these are very high-ranking employees.
— No. They are not "wild geese" at all. The fact that they are career officers who are in the service is easily verified. Are they going to write statements retroactively? Will they be fired? There is such a nervous story just because they are high-ranking officers. And they are not advisers at all, but combatants.
– This is a direct intervention of representatives of the NATO armed forces in the conflict between the Armed Forces of the Russian Federation and the Armed Forces of Ukraine. First of all, this is a violation of the NATO charter. They constantly say that they do not interfere in this conflict.
But intervention is different. It's one thing if they came in peacetime and advised the Ukrainian army. Another thing is when they are part of the Armed Forces of Ukraine and national battalions. Accordingly, if they are staff officers, that is, they are there with some kind of mission, they will have to explain what they did there.
There are military operations, the Ukrainian side is constantly receiving NATO intelligence. They don't hide it. That is, they work there at least as liaison officers. Or they are engaged in staff planning of military operations against the troops of the Russian Federation.
– There are more than 20 countries in NATO. In order to make a decision on countering the troops of the Russian Federation, the consent of all must be obtained. Other countries may wonder why they weren't asked about this? This is serious.
– They waited until the last that they would be sent troops from Nikolaev to break through. They had such hope. Secondly, their helicopters still flew up to a certain point. Thirdly, they had a port at their disposal. They hoped they could get away by sea. Not for nothing that merchant ships were detained there.
— No, everything is already blocked. On April 5, there were the last unsuccessful attempts to withdraw them by helicopters. But the sky in that area is blocked, there are groups with MANPADS. It will not be possible to get out by sea either – the forces of the Black Sea Fleet and border patrol ships are on the alert. On the evening of April 8, the Ukrainian cargo ship Apache, assigned to the Maltese port of Valletta, under the Maltese flag tried to break into the port of Mariupol, but was stopped by artillery fire.
—Different forecasts are given. Some say two or three days. In my opinion, the most important thing is that the territory is already surrounded. Filtration is not required for foreign officers. It will not be possible to get into the civilian population. They don't speak Russian. The first question is: "Who are you?" will give them out with giblets.