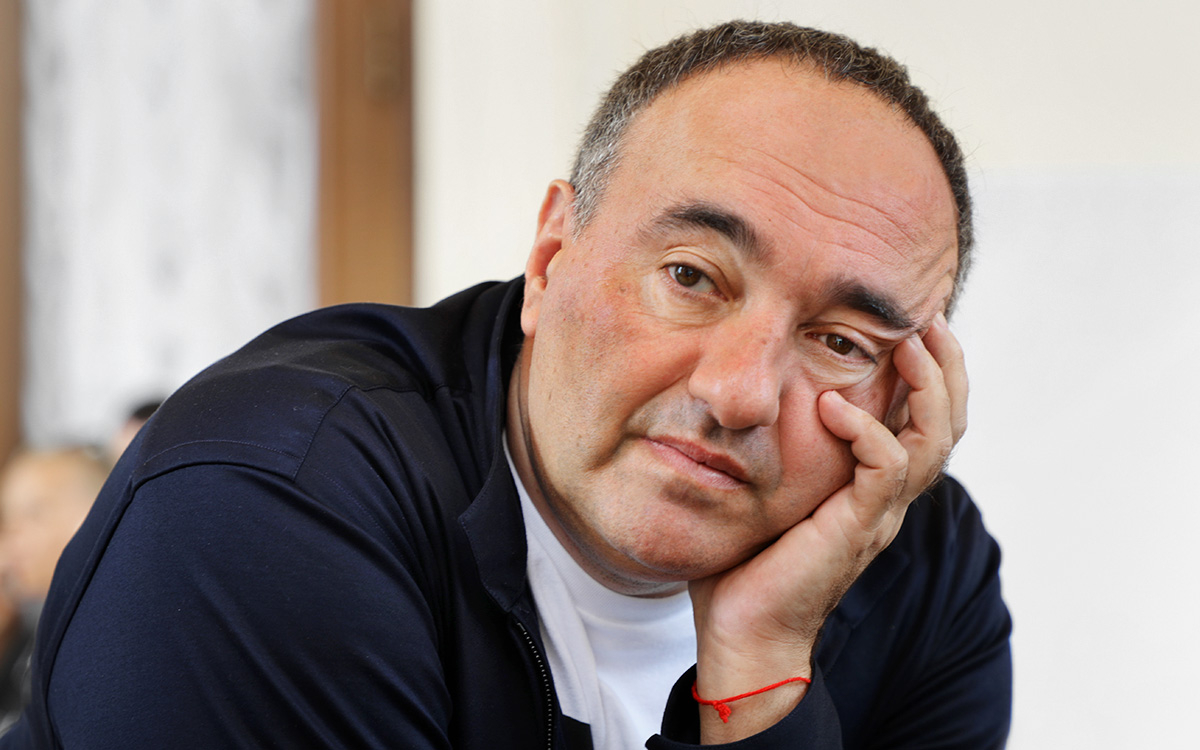 Alexander Rodnyansky
Producer Alexander Rodnyansky said that his role on the cultural agenda is not regulated by official letters or "ministerial orders". He added that for 18 years he has been holding the Kinotavr festival — "partially at my own expense, but there were years when it was completely at my own expense."
March 17 "Mediazona" and The Insider (recognized as foreign agents) published a photo of a document designed as a letter from Defense Minister Sergei Shoigu to Culture Minister Olga Lyubimova. This letter contains a proposal to "work out the issue of excluding Zelensky and Rodnyansky from the Russian cultural agenda." The Ministry of Culture and the Ministry of Defense did not confirm or deny the authenticity of the publication.
Rodnyansky— a citizen of Ukraine, he was born, grew up, studied and worked for some time in Kyiv, founded the Ukrainian TV channel «1+1». After moving to Russia, he headed the STS Media holding, where he produced, in particular, the TV series My Fair Nanny, Don't Be Born Beautiful. and "Daddy's Daughters". He acted as a producer of the "9th Company", "Inhabited Island", "Heat", "Stalingrad", "Dylda" and others. He also worked on foreign projects: he was a co-producer of the fantasy drama Cloud Atlas by the Wachowski sisters and Tom Tykwer, the thriller Sin City.
The son of the producer, also Alexander Rodnyansky, was appointed chief adviser to the government in 2019 Ukraine in Economics. In 2021, Rodnyansky Jr. was appointed a member of the Supervisory Board of the state-owned Ukrainian Oschadbank as a representative of the state from the president.
Subscribe to VK RBC Get news faster than anyone else