NATO Secretary General Stoltenberg announced his readiness to resume the work of missions in Moscow and Brussels Secretary General Jens Stoltenberg, following the meeting of the Russia-NATO Council, expressed his readiness to restore the work of missions, since the alliance "believes in dialogue"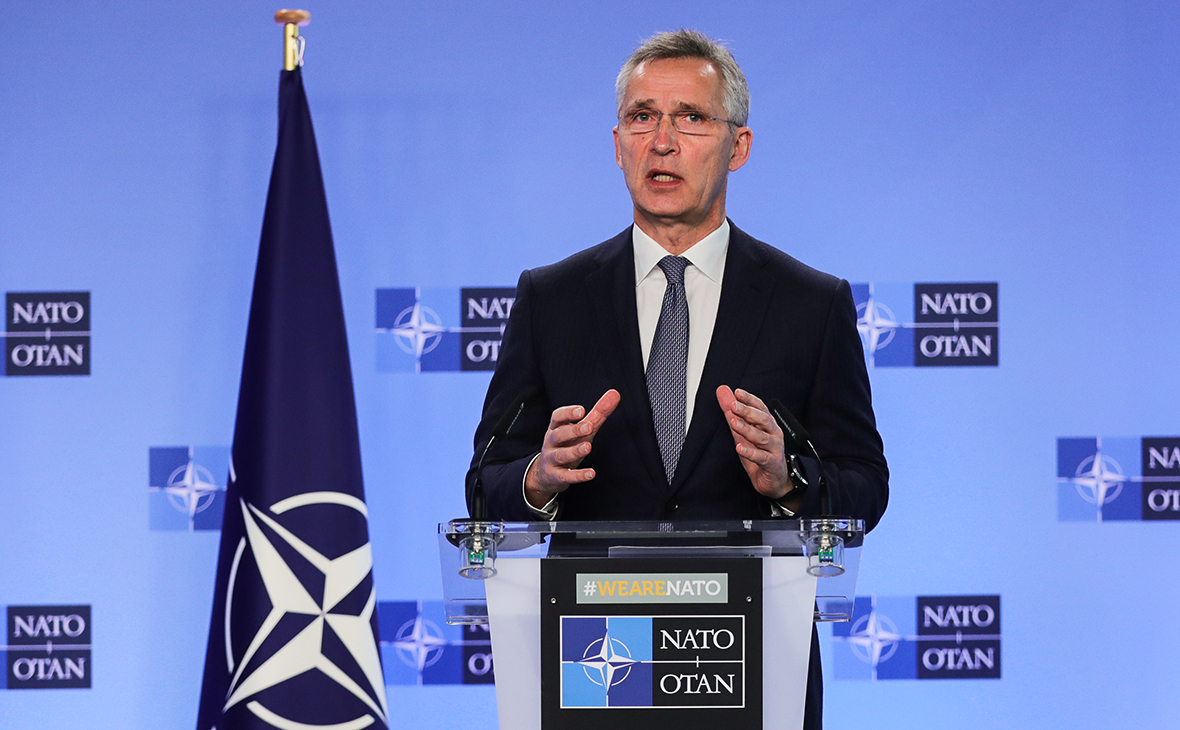 Jens Stoltenberg
NATO Secretary General Jens Stoltenberg said that Russia and NATO discussed the restoration of the missions in Moscow and Brussels, RBC correspondent reports.
" We have made it clear that we are ready to restore the NATO representation in Moscow, as well as the Russian mission to NATO, because we believe in dialogue, '' & mdash; he said.
Last October, Reuters and Sky News reported on NATO's decision to expel eight members of a Russian mission to the alliance. As the TV channel specified, the bloc will also abolish the posts of two more Russian diplomats. This decision was due to " hostile actions '' Moscow. According to NATO, the deported officers worked for Russian intelligence. Thus, the composition of the country's permanent mission to the alliance should be reduced by half: out of 20 people, ten will remain in Brussels.
In response, the Russian Foreign Ministry announced the suspension of the work of its permanent mission to NATO. The activities of the military mission and the information bureau of the alliance also cease. We decided to keep in touch with NATO through the ambassador in Belgium.
Meeting of the Russia-NATO Council Russia & mdash; NATO in Brussels & mdash; the second of the three security summits. On January 13, the OSCE will hold talks in Vienna.
Stoltenberg also noted at the end of the meeting that the allies in the alliance are unanimous that Russia cannot prohibit Ukraine from joining NATO. Earlier, US Deputy Secretary of State Wendy Sherman at a meeting of the Russia & mdash; NATO reiterated that every country has the right to choose its own path. She wrote about this on Twitter.
" Today at a meeting of the Council of Russia & mdash; NATO, I reaffirmed the basic principles of the international system and European security: each state has the sovereign right to choose its own path '', & mdash; She noted.
On January 10, the first talks between Russia and the United States on the security guarantees sought by Moscow took place in Geneva. They were held in a closed format and lasted almost eight hours.
The main topics were Russia's demands to abandon NATO's eastward movement and Western concerns over the concentration of Russian troops on the border with Ukraine.
Subscribe to Instagram RBC Get news faster than anyone