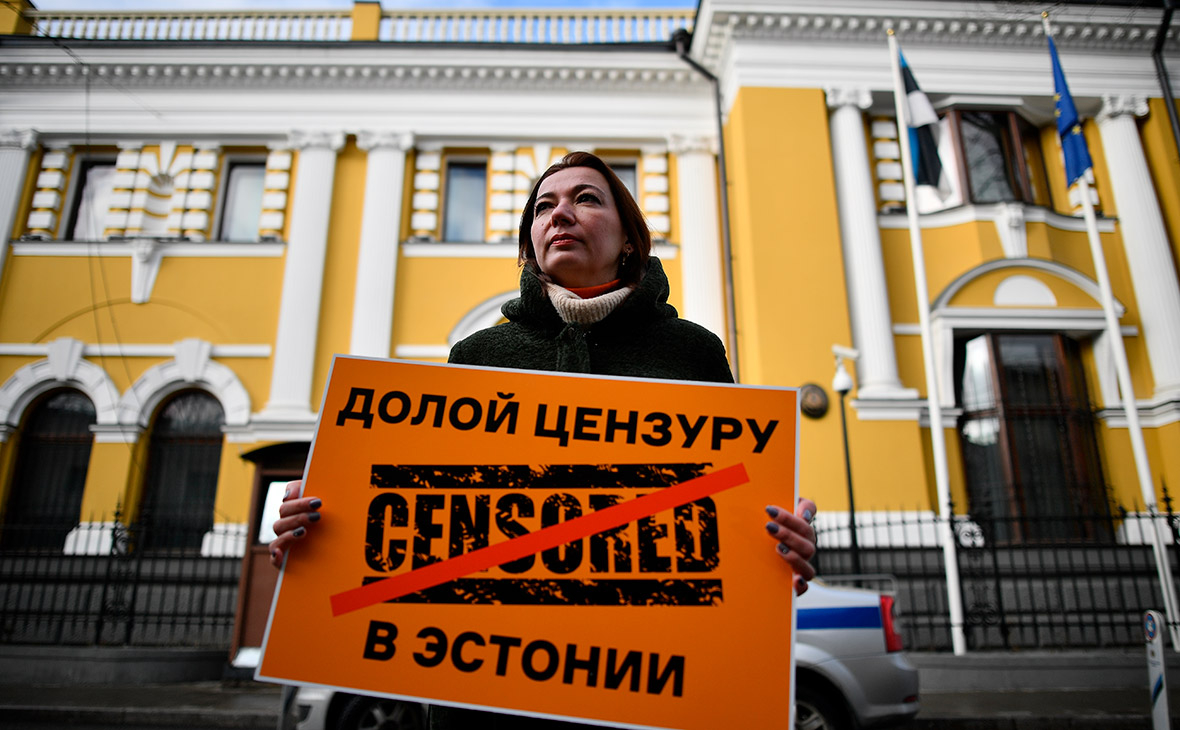 Elena Cherysheva
The Russian Embassy in Estonia strongly protested the detention of Russian citizen Elena Cherysheva in Tallinn and demanded her immediate release, the diplomatic mission said in a Telegram message. Until the beginning of March, Cherysheva was the editor-in-chief of the Sputnik Meedia portal.
The embassy indicated that the Russian citizen was detained on April 6 "on suspicion of an allegedly committed crime against peace, as well as violation of international sanctions." However, the comments of the Estonian law enforcement agencies "cannot be accepted as convincing and justified," the diplomatic department believes.
says in the statement. If the authorities do not provide an explanation, the embassy will regard what happened "as a manifestation of the fight against dissent and an act of intimidation of Russian citizens."
The fact that the Estonian police detained ex-Sputnik Meedia employees Elena Cherysheva and Dmitry Terestal on suspicion of violating international sanctions was reported by the Delfi portal on the morning of April 7. A colleague of the detained journalists told RIA Novosti that Cherysheva and Terestal were searched for eight hours, after which they stopped communicating.
A case was opened against Cherysheva and Terestal for maintaining economic ties in circumvention of international sanctions, prosecutor Taavi Pern said. The materials of the criminal case say that the journalists handed over to the person against whom the sanctions were imposed, money that allegedly came from Russia. In addition, the portal writes, journalists continued to manage Sputnik Meedia, although the EU banned the agency from March 2 on its territory.
Sputnik Meedia was created by former editorial staff of the Sputnik Estonia agency (part of the International News Agency "Russia Today"), which has been under EU sanctions since 2014. In 2020, Sputnik Estonia stopped working in the country due to threats, the editors of the project announced that they would continue to work as an independent information project not connected with the Russian media holding in any contractual relationship.
Read on RBC Pro Pro Applicant in priority or back to the 1990s: what will happen to the labor market — HeadHunter forecasts Articles Pro Getting rid of "fat": how to optimize the commercial department Articles Pro What will happen to H & M, IKEA and BMW "abandoned" in Russia. Lawyers answer Articles Pro IT companies on suitcases. Will support measures help stop their departure? p> Subscribe to RuTube RBC Live broadcasts, videos and recordings of programs on our RuTube channel