How the special operation in Ukraine broke Beijing's strategic plans
"Foreign countries will help us" — in the Russian mass consciousness, the role of the "wizard in the blue helicopter" was traditionally assigned to the West. But after the start of the special operation in Ukraine on February 24, all the eyes of those thirsting for "help" in our country are fixed on Beijing. China is the only country in the world, apart from Russia, that is seriously feared in America. China is the largest center of power, whose active intervention in the conflict can tip the balance against the Western camp. But is the People's Republic of China itself ready to give us such a "gift"?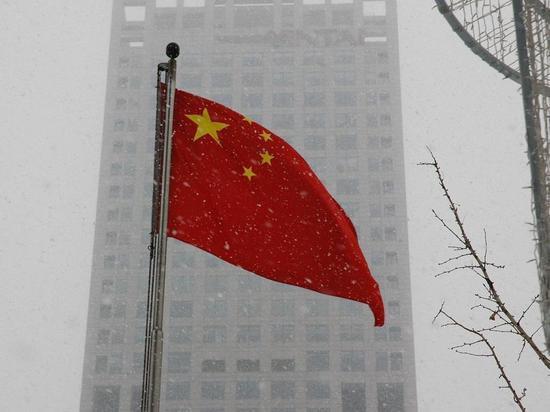 Photo: pixabay.com
What lies behind Beijing's rounded official declarations of understanding of Russia's actions and condemnation of the "hegemonic tendencies" of the United States? How do the top leaders in Zhongnanhai (Beijing's equivalent of the Kremlin) intend to build their real political course towards the showdown between Moscow and the West? Here is what one of the most prominent experts on the Celestial Empire in our country, the director of the Institute of Asian and African Studies at Moscow State University, an expert in Chinese psychology and Chinese martial arts, Alexei Maslov, thinks about all these issues.
— We really have a tenfold asymmetry in economic development. The GDP of the southern Chinese province of Guangdong alone is greater than that of the whole of Russia. And if we consider Russia only as an economy, then we really have nothing to compare with China.
But if we consider Russia as some kind of political component of Beijing's overall global doctrine, then China will have a very difficult time without Russia. China is surrounded by countries that are not very friendly towards it. India, with which Beijing has a lot of conflicts. Japan vying with China over the Senkaku Islands. Vietnam, which was at war with China in 1979. The conflict-filled South China Sea. Russia is the country with which China has currently settled all disputes.
Let's move on to the conclusions. Is our partnership equal? From an economic standpoint, no. From a military and political point of view, I think so. Without Russia, many Chinese political, military-political, geo-economic plans are, in principle, unrealizable. This is what gives us hope that China will not turn its back on us and become half-sided to us.
– But in China itself, the assessment of the situation is not as clear as you. China has always been afraid that today (I mean, until recent events) Russia is drawing closer to us, and tomorrow it may turn its back on us or half-side. The Chinese have spoken about this many times at conferences. They were surprised: why did prominent figures of the Russian elite, who until recently advocated rapprochement with the West, suddenly start talking about rapprochement with the East? Can they be trusted after this?
Now the situation seems to have changed radically. But let's be honest: all these radical changes rest on one person – the president of Russia. And if something happens to him and his entourage, then the Chinese colleagues fear that the scales will go to the West faster than it went to the East.
China is a country with good analysts. They analyze the Russian elites, our public opinion. And they are well aware that Russian public opinion may be anti-American, but it is not anti-Western. There is a certain subtlety to this.
And Chinese analysts also understand that Russia looks at China as a partner and ally, but it is also impossible to say that the Russian soul is closer to the Chinese than to the European one. This puts China in a rather difficult situation. So far, therefore, it turns out that China has won a certain amount of time – from 5 to 15 years.
– And again, you assess the situation too unambiguously. Apparently, China was going to disengage from the United States, but not now. He was preparing to take a similar step in five or eight years. This conclusion comes from a careful analysis of China's official development plans, such as the Made in China 2025 plan, the new infrastructure plan, and more.
China methodically moved towards this: to create its own technological standards, its own economic macro-region. The Russian special operation seems to have thwarted these Chinese plans. On the one hand, China has received an absolutely unequivocal ally in the form of Russia, which now really has no other choice. But, on the other hand, China will now have to change this disengagement model at an accelerated pace.
China does not like surprises, everything goes according to plan. Of course, China knows how to quickly rebuild. But even he has a set of options A, B, C, D. However, this is precisely the option of Russia's rapid disengagement from the West, as I believe, was not calculated.
Given the huge volume of its trade, China is not ready to detach itself from the West because of Russia's actions. The volume of China's annual trade with the EU is more than 800 billion dollars, with the United States – 740 billion dollars, and with Russia – 146 billion dollars.
In addition, in the best years – for example, in 2016 and 2017 – China pumped 100-120 billion dollars into the United States. It's not just money in the banks. This is money invested in businesses. China was counting on them. Now it turns out that China needs to rebuild everything very quickly.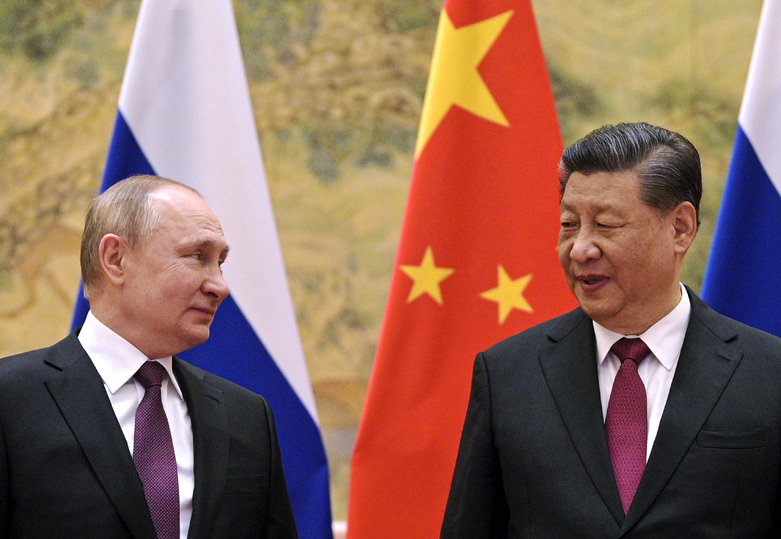 Photo: AP
– In China, the anti-American wave has now sharply increased. Anti-American rhetoric has become the main one.
In media publications and posts on social networks, there is very little discussion of the Ukrainian-Russian situation proper. Instead, for the Chinese public opinion, there is only the United States, which pitted Ukraine and Russia against their foreheads, playing on ambitions and feelings.
China immediately extrapolates this to itself. Like, we also have "our own Ukraine – the island of Taiwan, around which, it seems, the same situation is being played out, one to one. Behind Taiwan, too, are the Americans, who are trying, like puppets, to rule the whole world. And we have been saying for a long time that we need to solve the issue fundamentally: to resolve the issue with the global financial and banking system, which is controlled by the United States, the issue with the world development institutions, which are also controlled by the United States.
In short, China immediately switched everything to the mode of "constructive resentment" – having identified the problem, it immediately identified its solution.
China has begun to realize that Western sanctions are scary
—The shift in rhetoric reflects a profound change that began a long time ago but has now accelerated dramatically. Anti-American rhetoric was in China before that. But her "mass" was not critical. This rhetoric was in the form of explosive flashes in the official newspapers. Now, on almost all political fronts, China is beginning to oppose the United States sharply.
China began to understand that Western economic blocking mechanisms are very scary. Back in 2014, after Crimea, we told our Chinese colleagues at many conferences: "Everything that is now being done with respect to Russia will be done with respect to China. But Russia is less integrated into the world economy than China. Therefore, everything will be much more difficult for you."
The Chinese answered this: "They won't dare. The US is too dependent on us." But after Trump began – albeit unsuccessfully – trying to move American businesses from China back to the United States, many American firms began to look at countries like Argentina or Brazil as an alternative to China. And China understood: not everything is so simple.
Beijing is now seriously thinking: if the same sanctions that are now imposed on Russia are applied against us, then what should we do?
China is so tied to export-import operations, Russia could not even dream of it. In China, almost 40% of GDP is formed from export-import operations. Moreover, these operations are much more diverse than ours. In our country, this is mainly oil and gas, while in China it is the whole range of goods. And now the Chinese are saying: we need to detach ourselves from this system on which we are so dependent as soon as possible.
Another important point. As part of its flagship international Belt and Road Initiative, China has unofficially pumped at least $300 billion into states in Europe, Asia and Africa. However, it turned out that many countries are happy with Chinese investment, but not with the Chinese presence. At conferences, many Chinese participants say that this is a repetition of the negative experience of the USSR, when the Soviet Union thought that it was loved for the idea, but it was "loved" for the money.
A number of countries that have received a lot of money from China – for example, the states of Northern Europe, the Baltic states, the Czech Republic, Poland, Romania – have suddenly become sharp critics of China, while continuing to receive large investments from Beijing. China doesn't like it. He is used to living in a comfortable and pleasant relationship.
For the past 40 years, China has been admired by everyone. And suddenly China realized that it is not very popular – and not only in Europe. For example, Australia, once the largest supplier of coal to China, has become an open enemy for Beijing. There are serious frictions with South Korea. Psychologically, this is very painful.
— China has realized that it is necessary to form its own macroeconomic region from countries that sympathize with it and/or share its development model.
What do I mean by the term "its own macroeconomic region"? Not just a platform for investment, but a platform for setting up a unified mechanism for regulating finance, business, and direct payments. Russia, psychologically for China, is included in this platform. Russia needs China – it is the largest buyer of our goods. But China without Russia also feels uncomfortable.
Who is China's real ally? There are very few of them from large countries. Therefore, China looks at Russia as a country that you can always lean on and say: look, this is a major – at least militarily – power supporting us!
– I think they had this idea to do it last month. But in the end, they abandoned this idea. Why?
It is technically possible to attack Taiwan. But this is a very fortified island and the losses will be colossal. The United States is also clearly behind Taiwan: the United States has the "Taiwan Relations Act" of 1979.
In addition, once China fires the first shot, it will completely change its concept. From an economic power, it will turn into a military power.
I believe that China, as always, wants the fruit to fall into its hands. Now China is extremely beneficial to the current situation in Europe. All the negativity is directed at Russia. And on this, Beijing can play very well and improve its image: to offer humanitarian assistance after the end of hostilities. An attack on Taiwan would rather worsen this image.
What could change this approach? Oddly enough, internal pressure in society. Many Chinese say: as Russia decides everything with Ukraine, we should also solve everything with Taiwan. Although, I emphasize, the nature of the Taiwanese and Ukrainian issues is completely different. The image of Russia and the image of Putin in China now resembles the images of epic heroes. The Chinese themselves would like to behave just as harshly. For the Chinese, Putin's demeanor is an example of the right response to the actions of the West.
Russia should make a special offer
– If we are talking about the short term, then we do not need to build illusions about large investments from China to Russia.
China is a pragmatic country. A stable ruble will be important to him – no matter at what level. China cannot give money. It should get the opposite positive effect.
Until we ourselves establish a new scheme for the operation of the Russian economy, China is unlikely to invest in it. China is investing in either stable or very cheap markets. There will be no large investments in the near future, except for those that have already been made.
Further, China will invest only in industries with guaranteed liquidity: oil, gas, processing, transport, possibly coal mines . China is still more than 60% running on black coal, and Australian coal is not coming in.
Investing in the construction of factories and the creation of industry is not the task of China. Elsewhere, China is investing in railways and tourism. But the payback of such projects in Russia now will be low. Will China supply goods from the category of those that have ceased to come to us from the West? Partly yes. But one must understand that many Chinese goods – textiles, IT technologies – are contracted for a year or two in advance. It is impossible to rebuild factories and factories instantly. The flow will increase, but not radically. The short term is a negotiating perspective, not a receiving one.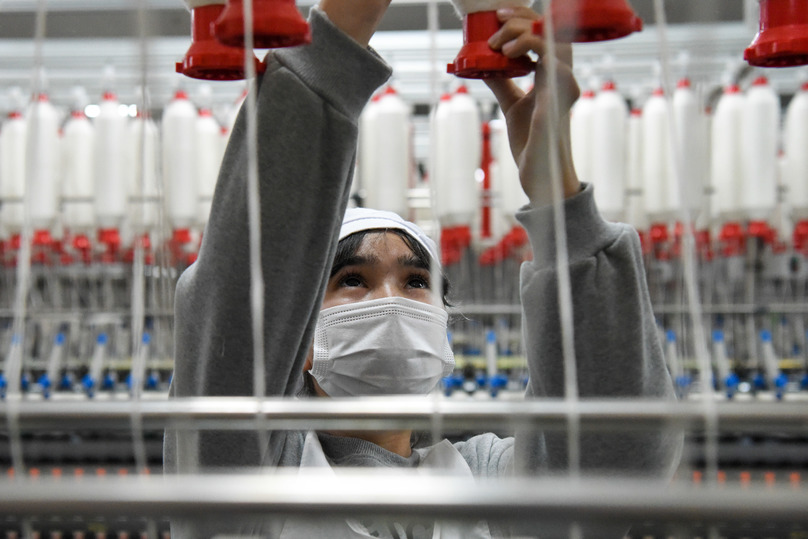 Photo: AP
– It is clear that China now fears secondary US economic sanctions related to trade with Russia. Chinese banks and Chinese enterprises are afraid of this. We see delays in payments from China, delays in the supply of goods.
There is an objective reason for this – a new rise in the coronavirus in China. But there is a subjective reason. In China, a fundamental political decision must be made at the highest level regarding economic cooperation with Russia. If such a decision is made, then – and only then – will the "joining" of all issues go.
—Three factors must match for this to work. Complete completion of the military operation. The signing of some kind of ceasefire agreement or some kind of treaty that fixes the situation at any point. Nothing will happen until then.
Second point: China needs to hear Russia's economic position. We have not formulated any global requirements or economic position. There is no answer to the main question: what does Russia want in the economic sphere?
And the third point. Of course, China is waiting for special offers. And this special offer should be fundamentally different from what we did in the economic sphere before. I believe that at least until the end of the year, there may be complex and lengthy negotiations between Moscow and Beijing on this matter.
— We need to make such a special offer to a large number of Asian countries: India, Vietnam. Or maybe even like this: we need to do it either to a group of countries – five, six, seven, or not to do it to anyone.
What could be the content of such a special offer? For example, the complete zeroing of any taxes for decades for those zones where joint ventures will be created.
Participation of the Russian state as a co-investor. It is beneficial for us not just to buy goods in China. It is beneficial for us to simultaneously create joint Russian-Chinese enterprises in the territory of the PRC, which will produce and supply products to Russia.
The second point is the localization of Chinese production in Russia. This would in many ways be a return to where China started in the 90s, when its slogan was "market for technology": we have a gigantic market, come to us, but in return train our engineers and put in modern production lines .
This is not very easy to do. China is ready to localize its production in many countries of the world. But we have a lot of competitors. When a Chinese manufacturer puts Russian offers on the table, it puts offers from Indonesia, Vietnam or Latin America next to it. And there, in many respects, the conditions are better – on taxes, on business registration, on its security.
"Tear down the world's financial system"
– Nobody knows. I don't think even China itself knows this yet.
There are only two ways out of this situation. The first is that Russia, China and a number of other countries agree to demolish the current global financial system. It will be terrible for everyone, including China.
But technically it can be done. To do this, the Chinese will have to dump the three trillion dollars that they have on foreign markets and introduce alternative financial and settlement centers to their Western ones.
The second option for Beijing's actions is that China sits quietly. Russia is executing contracts that do not affect critical technologies. Russia, following the example of Iran, starts stealing technology. We are starting to grow on our own.
Which option is more realistic? I don't think China will stop deliveries at all. China suffers psychologically terribly from the fact that it is a great country, but very dependent on the United States. This can be seen in all posts. China lives in a foreign economic model. Submitting to the United States means diving even deeper into a model that is extremely uncomfortable for China. That is why I say that this is primarily a political decision – about whether China is ready to make sacrifices.
This is a big question. The people of China are accustomed to getting rich, accustomed to living well. Every year he has a little more money. We have presented China with a terrible choice.
– No more than a year. You can't pull it off any longer. Many people look at China – Malaysia, Indonesia, Central Asia. The question may arise: either China is a large country that makes its own decisions, or China is a country that follows in the footsteps of the United States.
— Strangely enough, in China there are at least two categories of people who are good understand. The first is the Chinese generals. The Chinese generals say that war has actually been declared on us, just in a different form. We must respond and go for a breakthrough.
The second category is young and very critical Chinese businessmen. In China, it is now widely discussed that many Chinese brands are forced to hide under American names in order to gain access to the American market.
"Young and angry" businessmen react to this like this: if China is treated so badly in the West , then let's answer him!
But it is not the generals and not the young businessmen who decide. The Standing Committee of the Politburo of the CPC Central Committee of seven people decides. These are extremely balanced and serious figures. Behind them are serious clan-economic and financial groups. To make such a decision is to strike, among other things, at their own financial groups associated with the United States and their investments. Whether China is ready to go for such an option, no one knows. Any guesswork is nonsense. We do not know well what is really going on in the Chinese Areopagus.
Secrets of the Politburo
– There is Prime Minister Li Keqiang who is in charge of the economy. Clearly, he is in favor of minimal economic disruption, peaceful action, economic openness, and against disruption of trade balances.
There is a bloc that is responsible for international politics, headed by a member of the Politburo (but not its standing committee) Yang Jiechi. This block consists of extremely determined and very tough people. Beneath them is the Foreign Office, headed by Minister Wang Yi.
It was the couple who participated in the famous meeting with Sullivan and Blinken in Alaska. And during this meeting, for the first time, China spoke with Western leaders in such a harsh language. Nothing like it had come close before.
China already has a generation called "wolf diplomats". For them, Maria Zakharova is, if not an icon, then a model of correct behavior.
Xi Jinping himself is trying to be above the fray. But lately, he has managed to neutralize the South Chinese clans, which were oriented towards the US, to finance Hong Kong and Malaysian projects. Li Keqiang and Jiang Zemin, who is still alive, supported the southern Chinese clans in every possible way, considering them the main "growth point".
I think he is very pragmatic. This is generally a normal Chinese situation. This is neither bad nor good.
In addition, Xi Jinping seems to have built for himself such a construction of a world in which Russia occupies an important place and plays the role of a spoiler in relation to the United States: it does for China what what China would like to do but is not doing.
Third, Xi sees Russia as a friendly country. We see this in hints, in phrases. In Chinese, there are a lot of nuances in terms of how someone calls whom. You can't just call a country "friendly". For this, a special political decision must be made.
There is one more thing. Xi Jinping has the most positive attitude towards Putin personally. What I personally managed to see indicates that there is "chemistry" between them.
But it is also possible that for Xi Putin is one thing, and Russia is somewhat different. Putin is a successful and brilliant leader, while Russia is a country that has not yet been able to fully implement its financial and economic model.
And finally, the last one. Psychologically, Xi sees no threat from Russia. We never criticize China and Xi. And it is obvious that there will be no economic clash between China and Russia in the next century. But the US, the EU and the UK are, of course, opponents in the eyes of Xi.
— Putin in Russia. Due to the structure of power, Xi Jinping is forced to take into account the opinions of others much more. If a country with a population of one billion four hundred million people goes on a rampage – for example, social unrest begins in some province or county – then there will be a huge chain reaction according to the principle of dominoes. When we say that China is a communist country, it is not just a figure of speech. China has democratic centralism, collective deliberation and collective decision-making. Xi Jinping is not an absolute leader, but the first among equals. Therefore, he is extremely careful and cautious.
– Justified. There was not a single negotiation where China would not put pressure on prices. Russia's task, therefore, is not to become a hostage to one – even if extremely friendly – monopoly buyer.
In China, in general, one cannot see a magic wand that will solve its problems for Russia. If we just "get rid" of the dollar and stick to the yuan, then we will certainly give ourselves a break. But we will not give ourselves anything in terms of economic revival.
If we just get rid of American technological standards and stick to Chinese ones, the situation is the same.
The only way to achieve absolute security for yourself is to develop your own points of growth.
In the past 40 years, China has not behaved aggressively towards Russia and, I think, will not behave like this in the future. China, for example, is not interested in undeveloped Siberia and the Far East. The Chinese are very pragmatic in this regard. But this does not cancel the task of achieving technological independence.