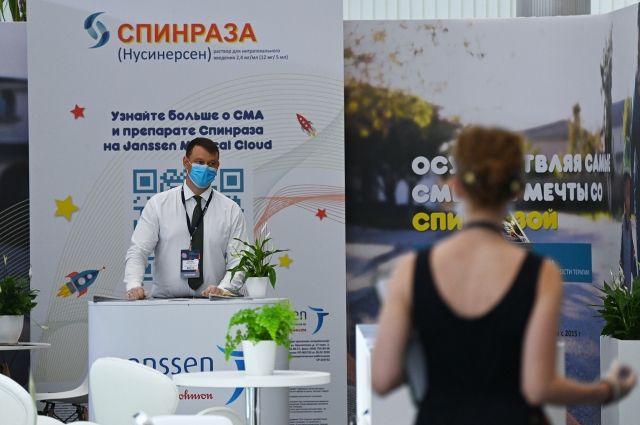 Medical organizations of the Russian Federation in 2021 spent 17 billion rubles for the purchase of the drug Spinraza; for the treatment of spinal muscular atrophy (SMA), RIA Novosti reports.
According to the electronic RTS-Tender, a total of 171 contracts have been signed. Of these, 53 contracts for the amount of 13.3 billion rubles fall on the Federal Center for Planning and Organization of Drug Supply for Citizens of the Ministry of Health of the Russian Federation. He is a customer for the supply of drugs for the Circle of Kindness fund.
Four regions were also among the large customers: Bashkiria (429 million rubles), St. Petersburg (254 million), Rostov region (190 million ) and Krasnodar Territory (186 million).
The drug Spinraza included in the list of vital drugs in the Russian Federation for 2021, due to which it was possible to reduce its cost from 7.8 million rubles to 5.14 million rubles per injection. This drug must be taken for life. The first four doses are administered over 2.5 months, then one every four months.
Earlier it was reported that all children with SMA will receive medications by the end of this year at the expense of the Circle of Kindness fund. … Three drugs are registered in Russia for the treatment of this disease & mdash; Nusinersen (Spinraza), Risdiplam and 'Zolgensma'.
'Circle of Kindness' & mdash; Fund to support children with serious illnesses, created by presidential decree on January 5, 2021. The main source of funding & mdash; 2% of personal income tax for individuals and organizations whose income exceeds 5 million rubles per year, as well as voluntary donations from individuals and legal entities.