Ministry of Defense reports, international reaction, economic situation
Russia is conducting a special military operation on the territory of Ukraine. In recent days, there has been a regrouping of Russian forces. The Russian Aerospace Forces continue to strike with precision-guided weapons at military facilities in Ukraine.
Negotiations between the Russian and Ukrainian delegations continue. Now Kyiv is waiting for a written response from Moscow to its latest proposals, which were presented during the meeting in Istanbul.
Western countries are increasing sanctions pressure on Russia. The day before, Lithuania announced that it was the first European country to refuse Russian gas. At the same time, the sanctions are driving up prices and inflation in the Western countries themselves.
Follow us for the events of Sunday, April 3rd. You can read the previous day's online here.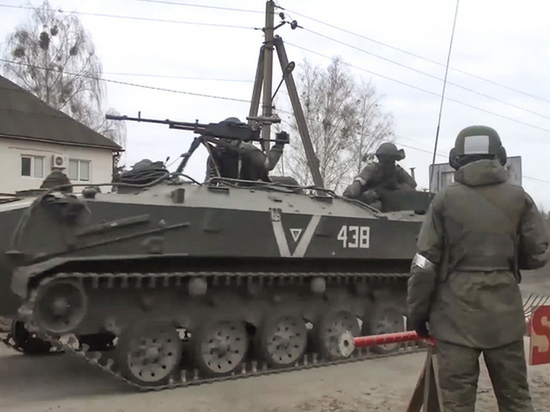 Photo: Video frame of the Russian Ministry of Defense.
11:19The DPR reported that a humanitarian corridor from Mariupol to Berdyansk for foreign citizens has been operating since 00:00 on April 3. Further, foreigners can be evacuated along any humanitarian route: by land transport to the Republic of Crimea or to territories controlled by the Kiev regime, as well as by sea transport in selected directions.
10:30 The Russian Defense Ministry reported on Sunday morning, that during the night Russian aircraft hit 51 military facilities of Ukraine. In addition, on the morning of April 3, high-precision sea and air-based missiles destroyed an oil refinery and 3 fuel storage facilities near Odessa.
09:57 Polish Deputy Prime Minister Yaroslav Kaczynski spoke in favor of placing in the country of American nuclear weapons, invited NATO to conduct a "peacekeeping mission in Ukraine" and provide Kiev with all the weapons that Volodymyr Zelensky asks for.
09:37 The Russian Ministry of Defense published footage of strikes from Ka-52 helicopters on Ukrainian armored vehicles camouflaged in a wooded area.
09:07 Vladimir Medinsky said that the draft agreement with Ukraine is not yet ready. At the same time, he noted that the Ukrainian side began to approach issues in the negotiations more realistically.