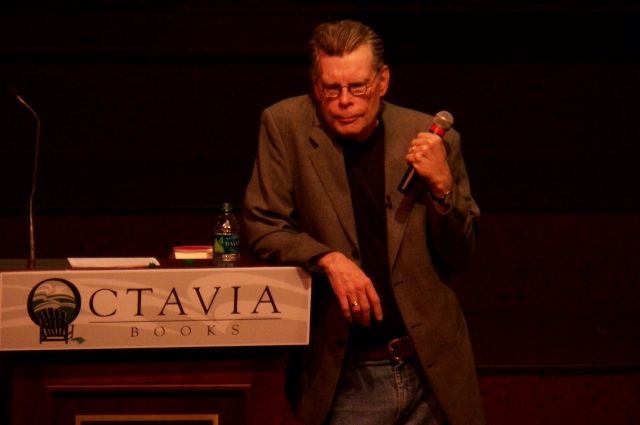 Pranksters Vovan and Lexus pranked American writer Stephen King by calling him on behalf of Ukrainian leader Volodymyr Zelensky. Excerpts from their conversation were shown as part of the Internet project "Show ViL".
Pranksters Vladimir Kuznetsov and Aleksey Stolyarov, on behalf of the President of Ukraine, turned to the writer with a request to write a story about the "bad" Russians to use it in the information war against Russia. King promised to consider the offer.
He also agreed to give Zelensky the role of the clown Pennywise in the new film adaptation of the novel It. The writer was surprised at the choice, since this hero kills children in the novel, but still yielded to the request. In addition, the science fiction writer called Bandera and Zelensky great people.
"All people have flaws. We are people, there are things we do… Sometimes it's a choice between two evils. And there are the right things, this is the right choice. You know, in general, I think that Bandera — great person. And you are a great person, — he added.
Recall that in early July, the head of Chechnya, Ramzan Kadyrov, posted on his Telegram channel a parody video of Ukrainian President Vladimir Zelensky signing a surrender. Vovan and Lexus participated in the preparation of the video.
Rate the material