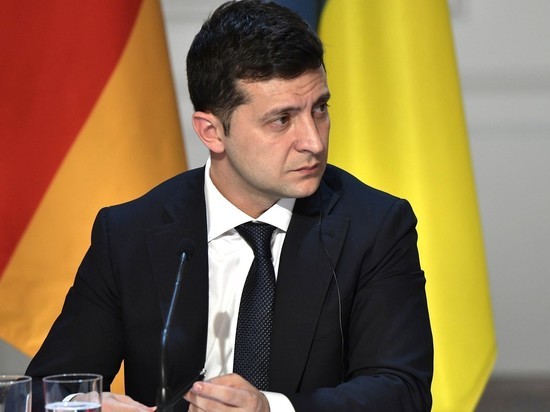 Photo: Global Look Press
Two members of the Ukrainian nationalist battalion "Azov" (recognized as extremist and banned in the Russian Federation) of Greek origin addressed the Greek Parliament together with Ukrainian President Volodymyr Zelensky. This caused a political scandal. Many parliamentarians boycotted the meeting.
Prime Minister Kyriakos Mitsotakis invited the Ukrainian leader to address the Greek Parliament. The head of government himself, Greek President Katerina Sakellaropoulou, the Ukrainian ambassador to Athens, and members of the country's Cabinet of Ministers came to listen to Zelensky.
Moreover, in addition to members of the ruling party, the speech was attended by the leader of the official opposition Alexis Tsipras and a representative of the MERA25 party Yorgos Logiadis. However, MPs from the right-wing Hellenic Solution Party and the Greek Communist Party (KKE) were absent in protest.
During his speech, Volodymyr Zelensky spoke about the situation in Ukraine and called on Greece to provide the country with all the necessary assistance. In addition, the head of state invited the Greek parliamentarians to watch a video with the appeal of two fighters in Mariupol.
The first speaker said that he was born in Mariupol, his grandfather "fought the Nazis during World War II." And now he himself is fighting as part of the Azov battalion.
The second fighter wore a mask. He asked Greece to send humanitarian aid to Mariupol.
Video screenshot
In total, Zelensky's speech lasted 15 minutes. At the end of it, Olga Gerovasili, secretary of the SYRIZA-Progressive Alliance party, noted that it was unacceptable to invite members of the Azov Battalion to speak. She stressed that at the meeting of the leaders of the parties, she would ask the Speaker of the Parliament, Tasoulas, to explain whether he was informed about this and whether he gave his consent.