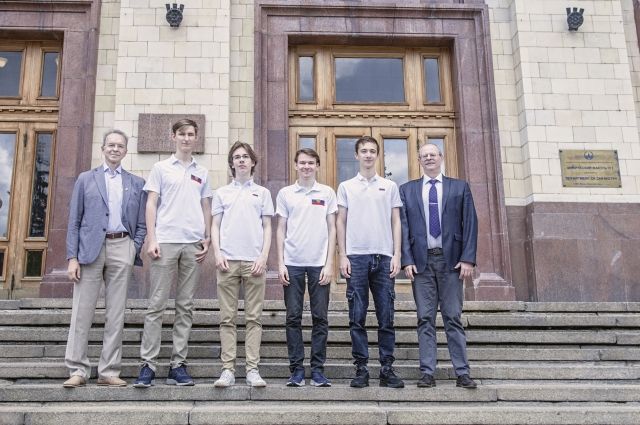 Four Russian schoolchildren won gold medals at the 54th International Chemistry Olympiad.
The winners were: Viktor Koshlan from the Moscow school of the Center for Pedagogical Excellence, Vladimir Mikhailenko from the Republican lyceum for gifted children (Saransk), Nikita Perov, a student of the Kazan Lyceum No. 131, and Artem Gulyaev from the Letovo school (Moscow).
The team was led by a professor of the Faculty of Chemistry of Moscow State University. M.V. Lomonosov Vadim Eremin. Also in the team of coaches: Associate Professor of the Faculty of Chemistry at Moscow State University Alexander Belov, Deputy Director of the University Gymnasium of Moscow State University Alexander Gladilin, Chemistry teacher at Moscow School No. 192 Leonid Romashov.
The Minister of Education Sergey Kravtsov traditionally congratulated the winners.
"Our team from year to year shows a consistently high result, which speaks of the quality of domestic school education," – noted the head of the Ministry of Education.
The selection of the team and its training took place at the Faculty of Chemistry of Moscow State University named after M.V. Lomonosov. The Olympiad itself was held from July 10 to 18 in China in the city of Tianjin in a remote format. 326 schoolchildren from 84 countries participated. Last year, our schoolchildren also won four gold medals.
Let us recall that earlier all participants from the team of Russian schoolchildren received gold at the international Olympiads in biology and physics. In mathematics, we have three gold and three silver medals.
Rate the material