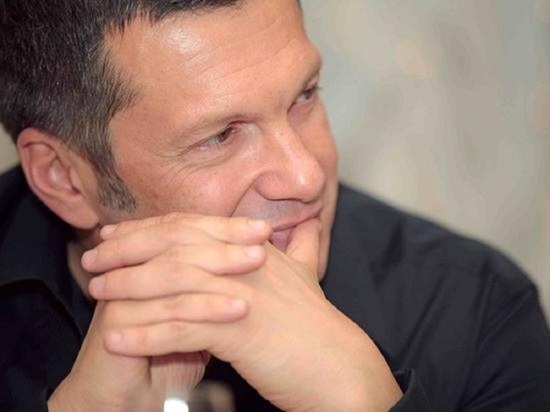 Photo: Social networks
On Monday, April 25, the FSB announced the arrest of members of a neo-Nazi terrorist organization banned in Russia, which planned to kill a TV presenter Vladimir Solovyov. The task was given by the Security Service of Ukraine (SBU).
A few days before, Solovyov himself stated that he was asked to be removed by President of Ukraine Volodymyr Zelensky. According to him, the Ukrainian leader complained about him among his closest friends. "I asked to be sorted out with me", — stressed Solovyov.
The journalist added that for the sake of these purposes, "various citizens" involved in the Ukrainian special services are being sent to Russia. The reason for such a request by Zelensky, according to Solovyov, is that the President of Ukraine does not like what the TV presenter is talking about him.
As a result, Solovyov warned that if something happened to him, then you can blame it will be the Ukrainian leader. The presenter voiced such information in one of the editions of Solovyov.Live.