Speaker Ruslan Stefanchuk met with the head of the German Defense Ministry and asked her to supply Kyiv with submarines and IRIS-T short-range missiles. He stated that Ukraine is ready to become the defensive eastern border of all Europe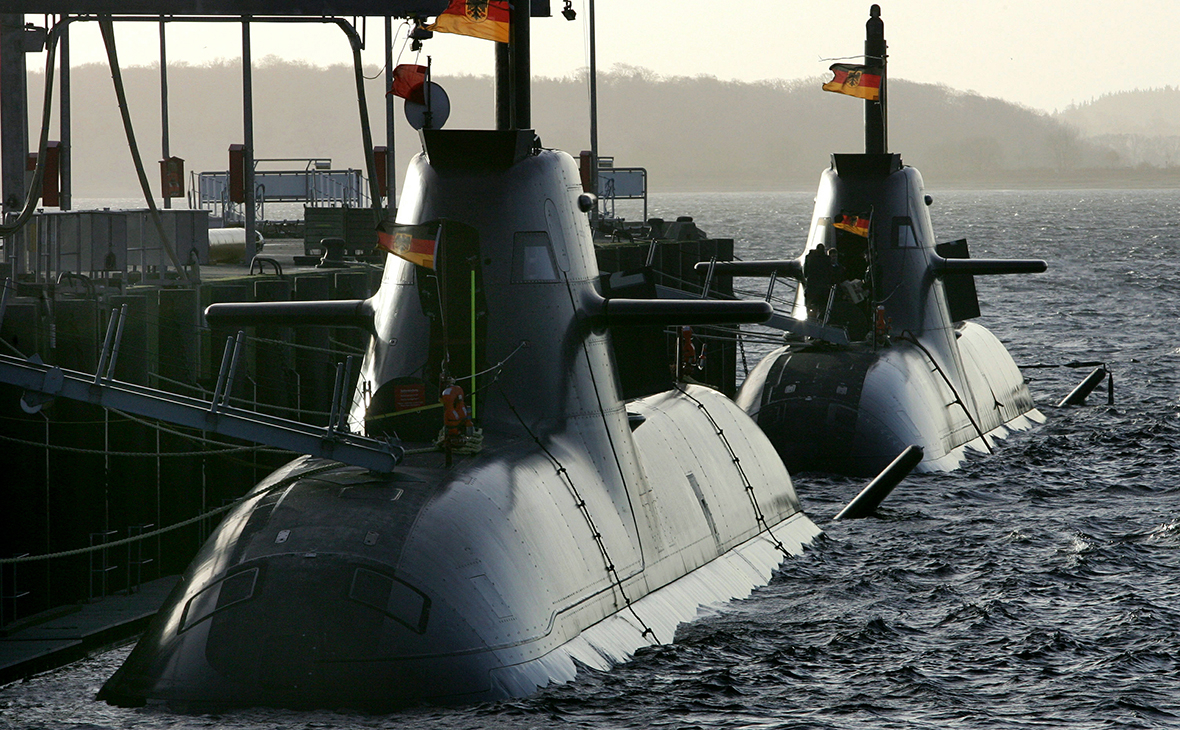 Speaker of the Verkhovna Rada of Ukraine Ruslan Stefanchuk met with German Defense Minister Christina Lambrecht and asked her to provide Kyiv with submarines, the press service of the Ukrainian parliament reports.
"I do not rule out the receipt of submarines from Germany, because we are ready to become the defensive eastern border of all of Europe. And this cooperation will be mutually beneficial both at this stage and in the future, — Stefanchuk said, asking Lambrecht to strengthen security decision-making.
He also expressed hope for the delivery of the IRIS-T system (short-range air-to-air missile.— RBC) as soon as possible.
Until February 24, Germany refused to supply weapons to Ukraine, but later Berlin changed its position. At the end of March, DPA reported that Germany had sent 1,500 Strela man-portable air defense systems, 100 MG3 machine guns, and several million rounds of small arms ammunition to Kyiv.
In mid-April, the German Chancellor Olaf Scholz announced that the Bundeswehr had exhausted the limit on the supply of weapons to Ukraine from the reserves. He also refused to supply Leopard tanks to Kyiv, explaining that it would be better to send old Soviet weapons to Ukraine, which the military of this country is familiar with.
Read on RBC Pro Pro Tax nuances: what you need to keep in mind when starting a business in Armenia Articles Pro Eurodollar "defect": how the commodity crisis will change the position of the world currency Pro Articles Why we dream: 5 theories Pro Articles What financial protections to use in a contract Pro Instructions Why the influence of the dollar and the euro is fading and what will happen next Pro Articles Irresistible sale: 3 presentation elements that will make you buy Articles
On May 28, German Vice-Chancellor Robert Habek said that Berlin could not satisfy all of Kyiv's desires for arms. At the same time, he promised to supply Ukraine with PzH 2000 self-propelled howitzers, on which Ukrainian soldiers are trained.
Ukrainian Ambassador to Germany Andriy Melnyk has repeatedly criticized the German authorities for not supplying Kyiv with heavy weapons. In his opinion, militarily, the German authorities "just let down" Ukraine.
On June 1, the Kremlin, commenting on the supply of weapons to Kyiv, in particular American multiple launch rocket systems (MLRS), said that this does not contribute to the resumption of peace negotiations and "adds fuel to the fire." According to the press secretary of the President Dmitry Peskov, the goals of the Russian special operation will be achieved, despite the supply of weapons from Western countries.
Authors Tags Subscribe to VK RBC Get news faster than anyone else