When an ally raises a problem, it must be addressed, Stoltenberg said. Earlier, Turkey opposed the entry of Sweden and Finland into the alliance and put forward a number of demands against them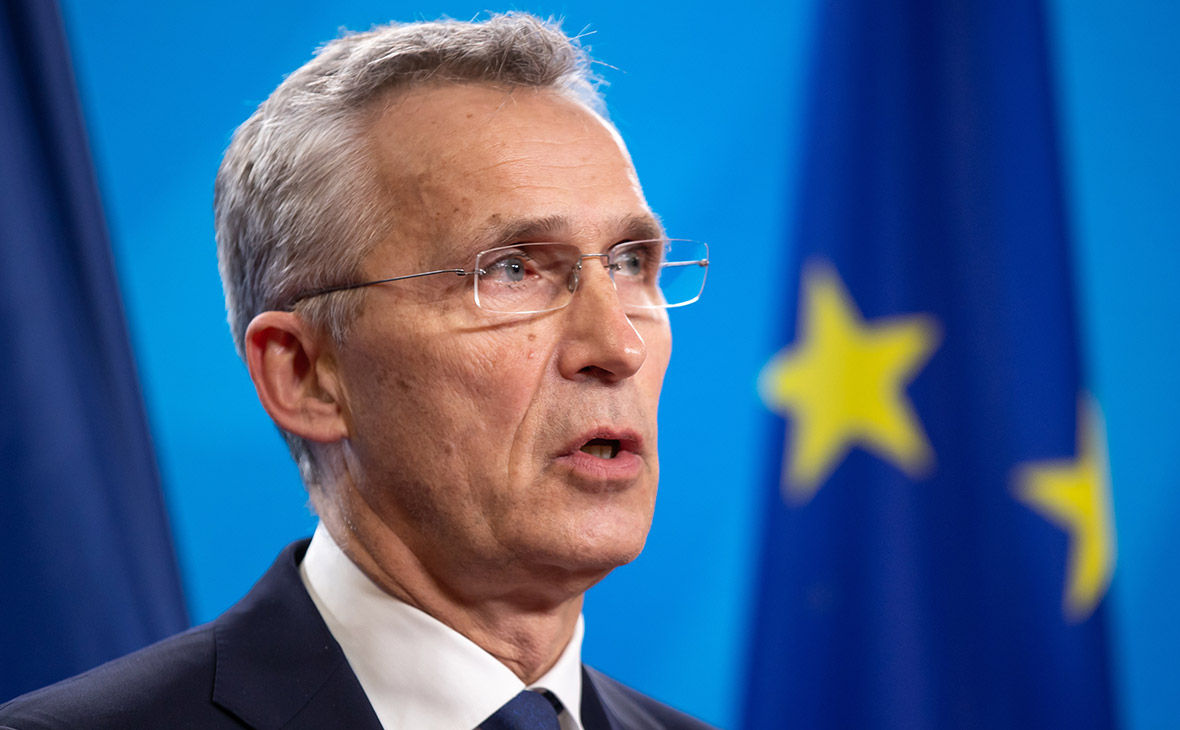 Jens Stoltenberg
Sweden and Finland are unlikely to become candidates for joining the alliance at the upcoming NATO summit if they do not fulfill Turkey's demands, Jens Stoltenberg, secretary general of the alliance, said, TRT TV channel reports.
"No one has suffered from terrorist attacks as much as Turkey. Turkey— an important ally, and when an ally raises a problem, it needs to be addressed. That's how it's always been done, — he said.
In particular, the NATO Secretary General recalled, due to the Greek veto, it took more than ten years for North Macedonia to join the alliance, but in the end the problem "was resolved".
The NATO summit will take place in Madrid from 28 to 30 June. Sweden and Finland will be able to participate as invited countries, Stoltenberg said. However, if they do not meet Turkey's demands by June 28, they are unlikely to be candidate countries for the upcoming summit, he said. this is the time, — added the Secretary General.
Last week, Sweden and Finland applied to join NATO. The decision of the authorities of these countries was explained by changes in the security sphere after the start of the Russian special operation in Ukraine. They stressed that this decision was not directed against Russia and was taken only to ensure their own security.
Turkey opposed the membership of Sweden and Finland. President Recep Tayyip Erdogan criticized these countries for "supporting terrorists" from PKK (PKK) and the imposition of sanctions against the republic.
Read on RBC Pro Pro Parallel import is not what it seems. What is actually allowed Forecasts Pro Coffee: answering common questions about your favorite drink Instructions Pro Digitalization for aksakals: how Russians earn money in Uzbekistan rights in a time of change: 5 tips Instructions Pro Look for "maniacs" and forget about compromises: five rules for the success of companies Instructions Pro The set is unfrozen. How large companies are now hiring IT professionals Instructions Pro How not to leave heirs with nothing when moving and relocating a business Articles
On May 25, delegations from Sweden, Finland and Turkey held talks in Ankara. According to Erdogan's press secretary Ibrahim Kalin, Turkey conveyed its demands to the countries. According to Sabah, Ankara is seeking to have Helsinki and Stockholm designate the PKK and its offshoots as terrorists, refuse to admit PKK members to parliaments, and expedite the procedure for extradition of "terrorists". In addition, she demanded the "immediate removal" of sanctions against the military-industrial complex, reports Kalyn Milliyet.
Authors Tags