Christianity needs protection on a global scale
After a conversation on Wednesday between the chairman of the Department for External Church Relations, Metropolitan Hilarion (Alfeev) of Volokolamsk, Pope Francis, it became known about a possible meeting in 2022. leaders of Catholicism and Orthodoxy. Why is such a meeting really important? After all, this is the same summit as in worldly life, for example & nbsp; Russian-American summits. Only much more rare. And this is not about giving up your beliefs and interests, but about finding common ground in the struggle for a safer and more spiritual world, in upholding your values.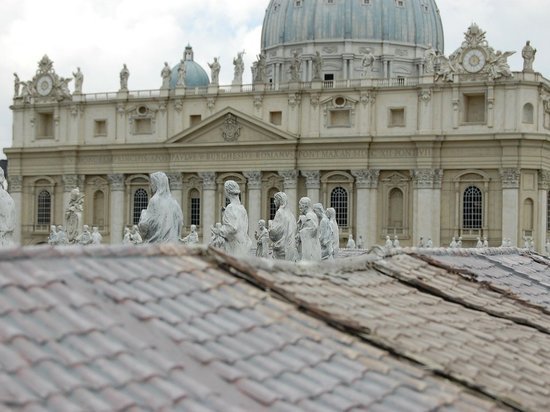 Photo: pixabay.com
And the two largest Christian churches have common values. Far from the last & ndash; maintaining the position of Christianity where it is directly threatened, primarily in the Middle East and Africa. And churches are emptying in Western Europe too. The ROC, like the Roman Catholic Church, has a global responsibility. And Christianity must be protected on a global scale, including from Western governments and other carriers of the principles of the " new morality '', " ultraliberal values ​​'' and Christianophobia. Here the possibility of joint efforts definitely exists.
And the foreign policy positions of the ROC must be defended. After all, other Orthodox primates do not get out of the Vatican, especially Bartholomew of Constantinople, a typical American puppet. It is clear that Patriarch Kirill will convey the position of the Orthodox Church to the Pope and the entire Catholic world much more adequately, convincingly and consistently.
As the experience of the past, Havana meeting has shown, it is possible to reach understanding even on such complex topics as Ukraine or the Middle East. The very fact of the meeting of the Patriarch of Moscow and All Russia with Francis has the widest international resonance. This is a powerful signal to the whole world about peace. What is so important to humanity worried about the future. & Nbsp; New joint initiatives are also possible: after Havana, the topic of persecution of Christians in different parts of the world has ceased to be taboo in the West. They not only started talking about her there, but also began to do something. And after Havana, important humanitarian and cultural exchanges took place. Anything that works against the disunity of peoples and countries imposed by Washington should be welcomed.
It is no coincidence that President Putin also met with all the last popes and congratulated Francis on his 85th birthday on December 17.
So we will wait for the meeting of Patriarch Kirill with the pontiff after Easter next year. God help!