Bern did not prohibit the conclusion of government contracts with Russians or companies established in Russia. The expediency of such restrictions will be further studied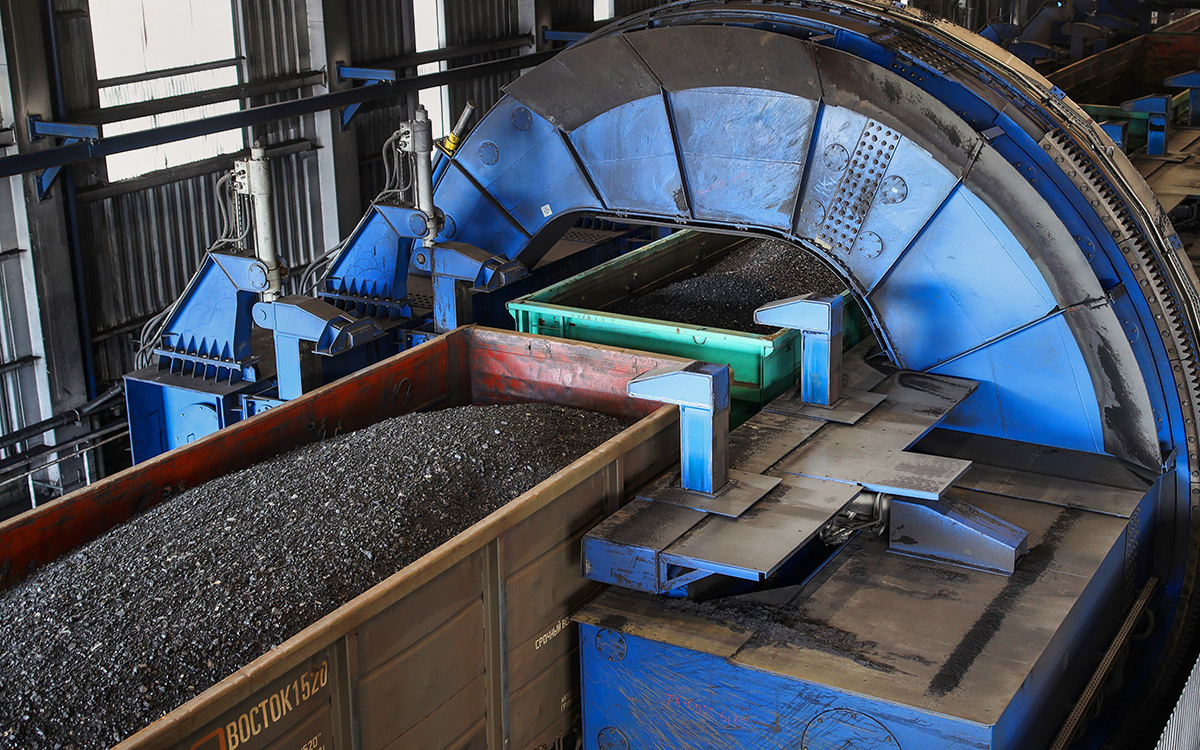 Switzerland has banned the import of brown and black coal, timber, cement, seafood and caviar from Russia, according to the website of the country's government. The measures are taken as part of Bern's decision to join the latest EU sanctions against Russia due to the situation in Ukraine.
"The new measures include sanctions on goods, including a ban on the import of lignite and hard coal, as well as goods that are important sources of income for Russia (for example, timber, cement, seafood, caviar), & mdash; the message says.
Export restrictions apply to goods that can "contribute to the development of industrial potential"; Russia, including production robots and some types of chemical products, was reported by the Swiss government.
New sanctions prohibit any support for Russian state-owned organizations. A ban on the registration of trusts and their maintenance for Russian citizens has also been introduced, the message says.
In accordance with the EU decision, the Federal Department of Economics, Education and Research (EAER) has already updated the sanctions list, adding more than 200 individuals and legal entities to it.
Switzerland has joined most of the EU sanctions, however, an exception has been made regarding prohibition to enter into government contracts with Russians or companies established in Russia. The government instructed the competent authorities to study the feasibility of such restrictions and submit a report by the end of June.
Read on RBC Pro Pro Increased prices and reorientation of exports. What awaits Russian oil and gas Articles Pro Not a word about discontent: how to deal with negative emotions in the team Research Pro Cheaper prices and the way to the East: how sanctions will change the food industry Russia is Crimea": business development experience under tough sanctions Forecasts Pro Why is it difficult for Russia to sell more in China Articles Pro It will not work: how Russian business will change in two or three years The sanctions decree also included an exception for the export of special military goods, namely, means of protection against nuclear weapons. The Swiss government clarified this decision with obligations to the Organization for the Prohibition of Chemical Weapons (OPCW).
The European Union introduced the fifth package of sanctions against Russia due to a special operation in Ukraine on April 8. It provides for a ban on the import of coal, the entry of Russian-flagged ships into EU ports and restrictions on transport companies delivering goods from Russia.
The next round of European sanctions also affected the export of fuel for rocket engines, the supply of quantum computers and advanced semiconductors, high-tech electronics, software and transport equipment .
Article content Authors Tags Subscribe to RuTube RBC Live broadcasts, videos and recordings of programs on our RuTube channel